St Martin's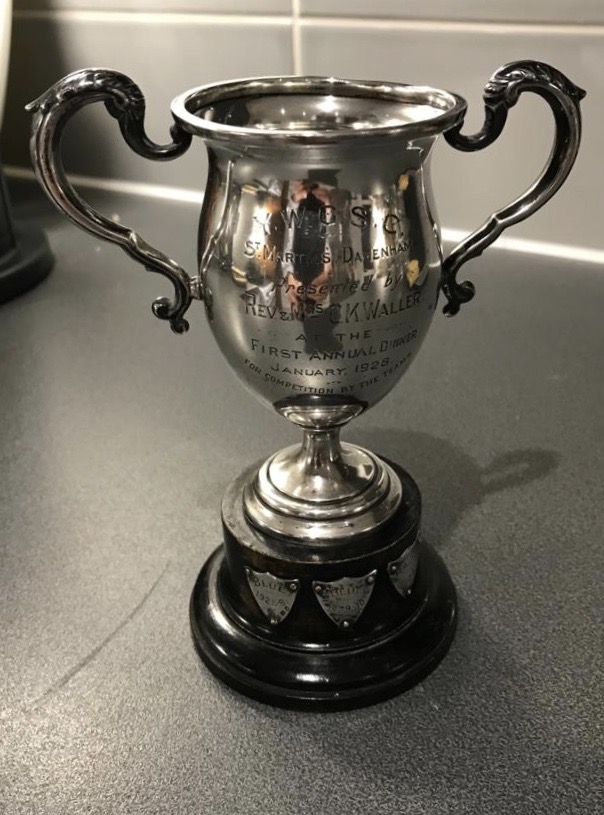 In January 1928, at the first annual dinner, a silver cup was presented by the Rev & Mrs C K Waller for the winning team in competitions held by the Y. W. G. S. C. of St Martin's Dagenham. Blue Team won for the year 1928-29 and again in 29-30. Mauve Team won for the year 1930-31. Does anyone know what Y. W. G. S. C. stood for?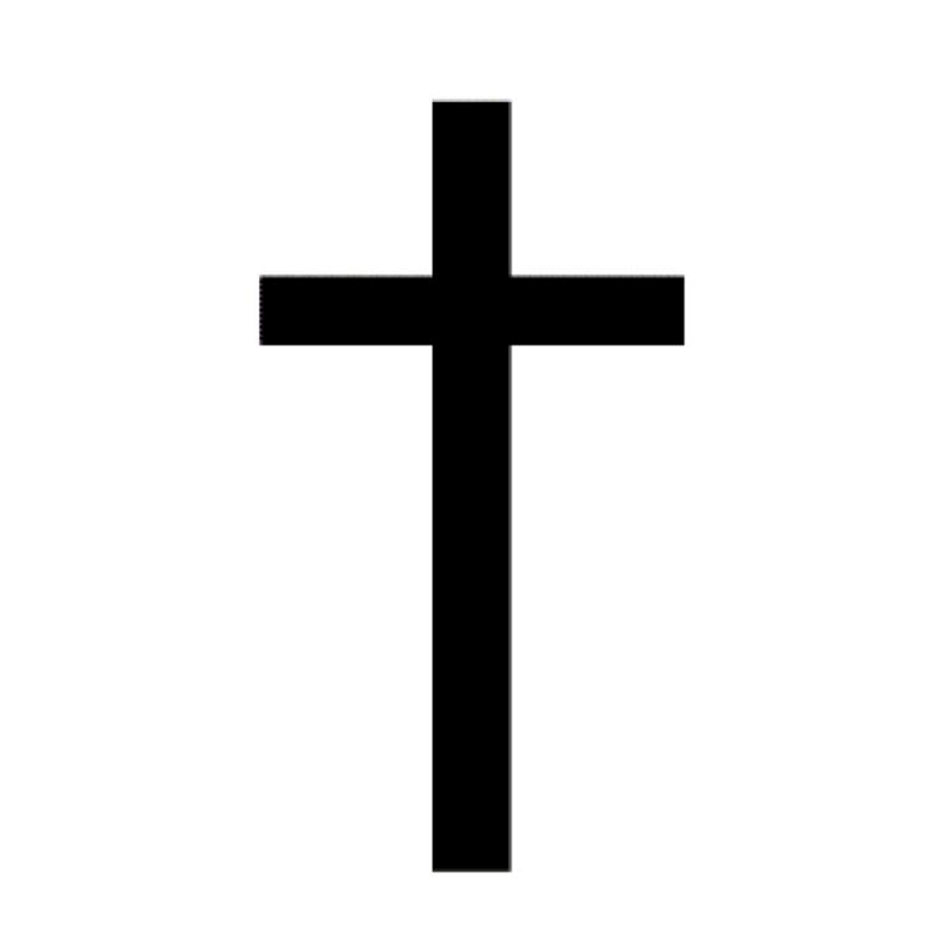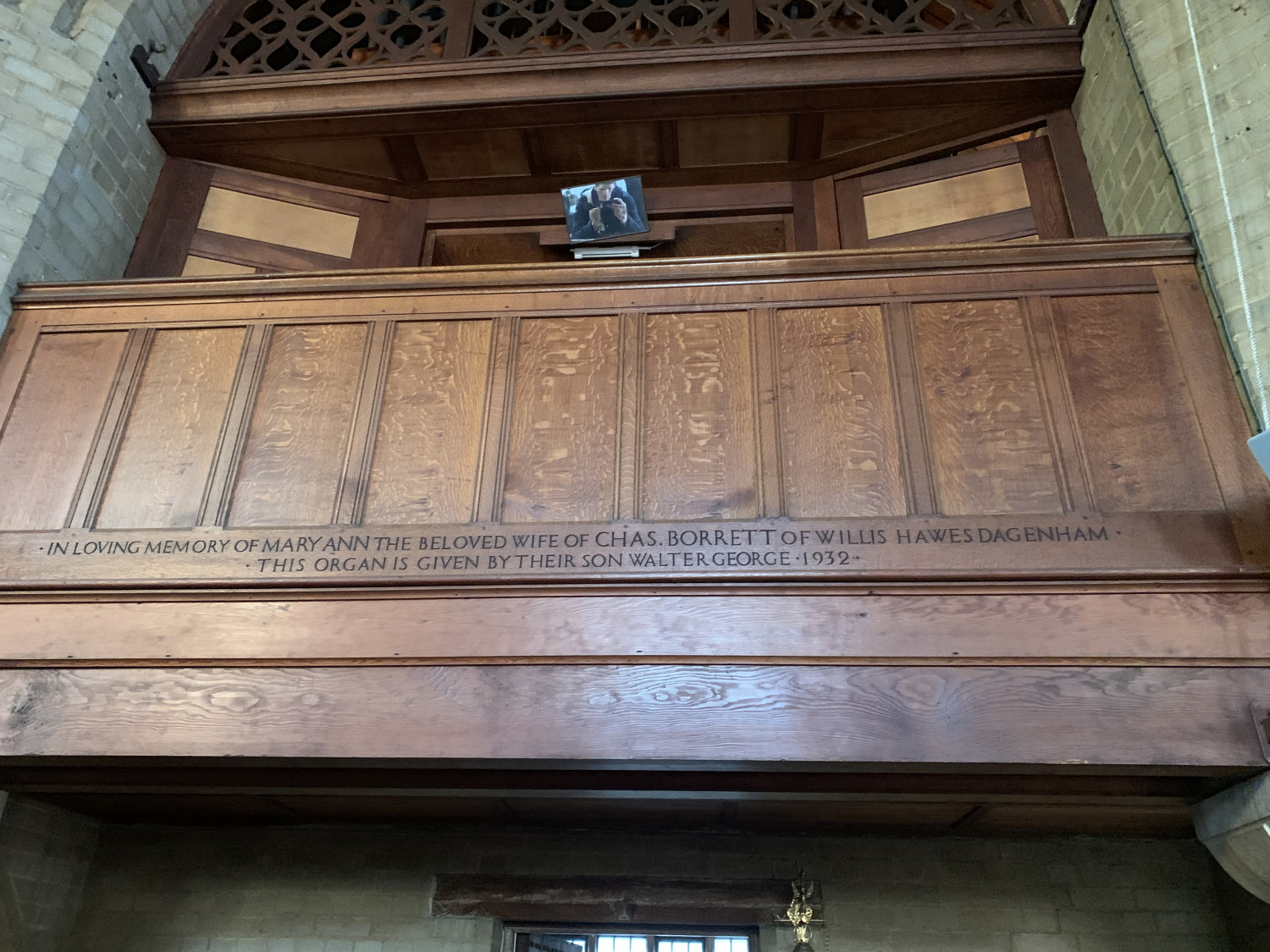 In 1932 when the new church was built, Walter George Borrett, gave the gift of a new organ in memory of his mother Mary Ann.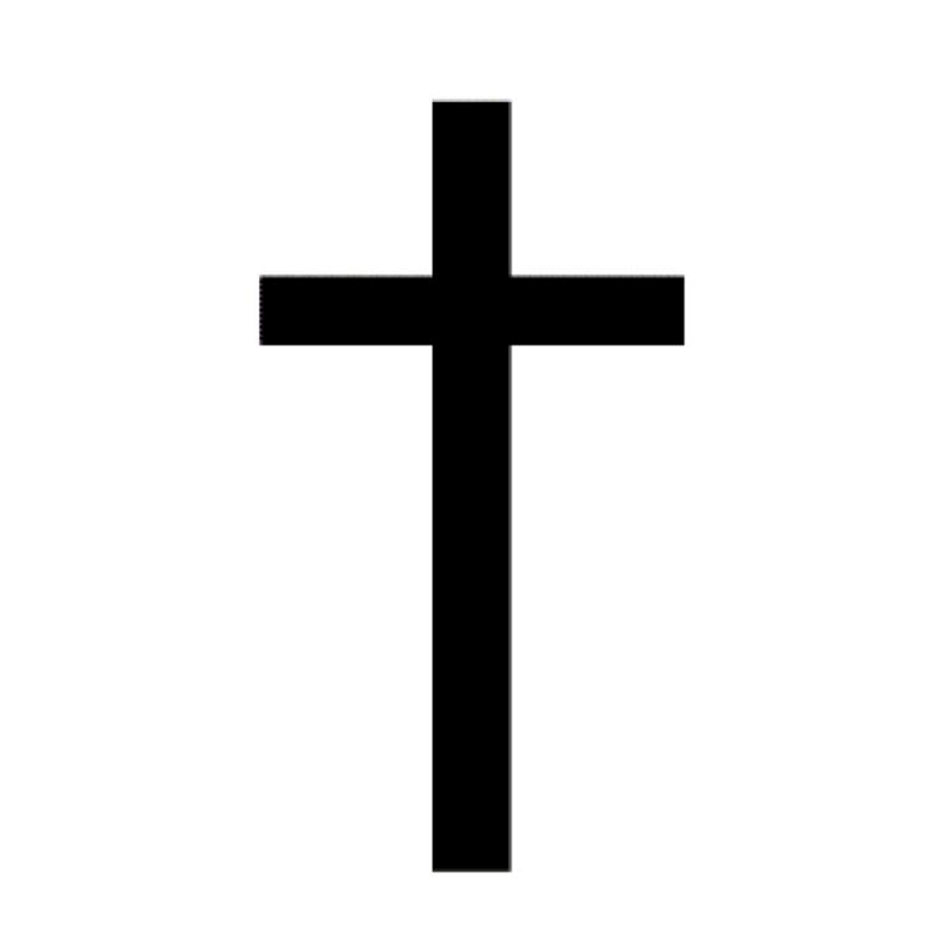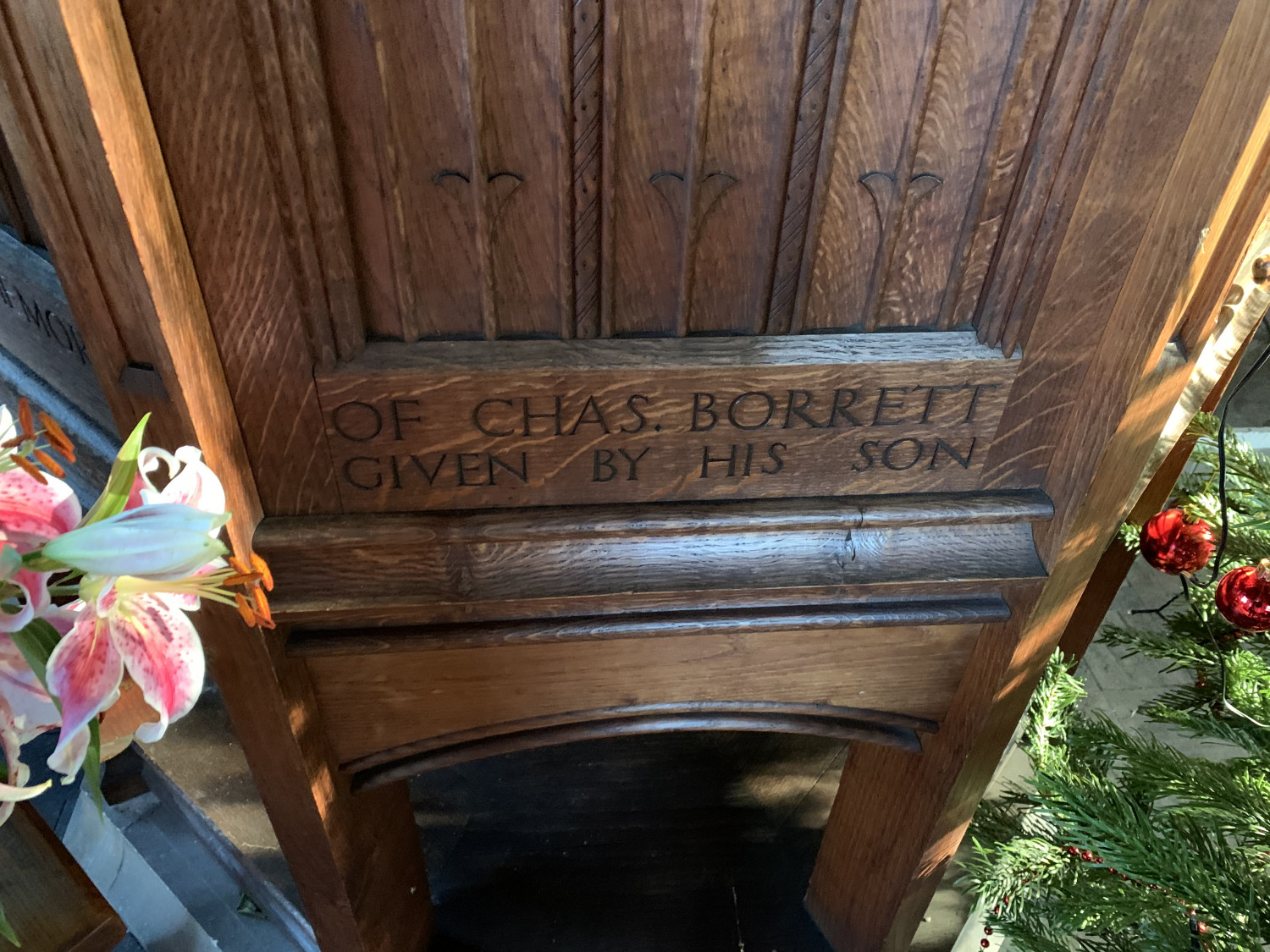 In addition to the new organ, Walter Borrett also gave the gift of a new pulpit in memory of his father, Chas.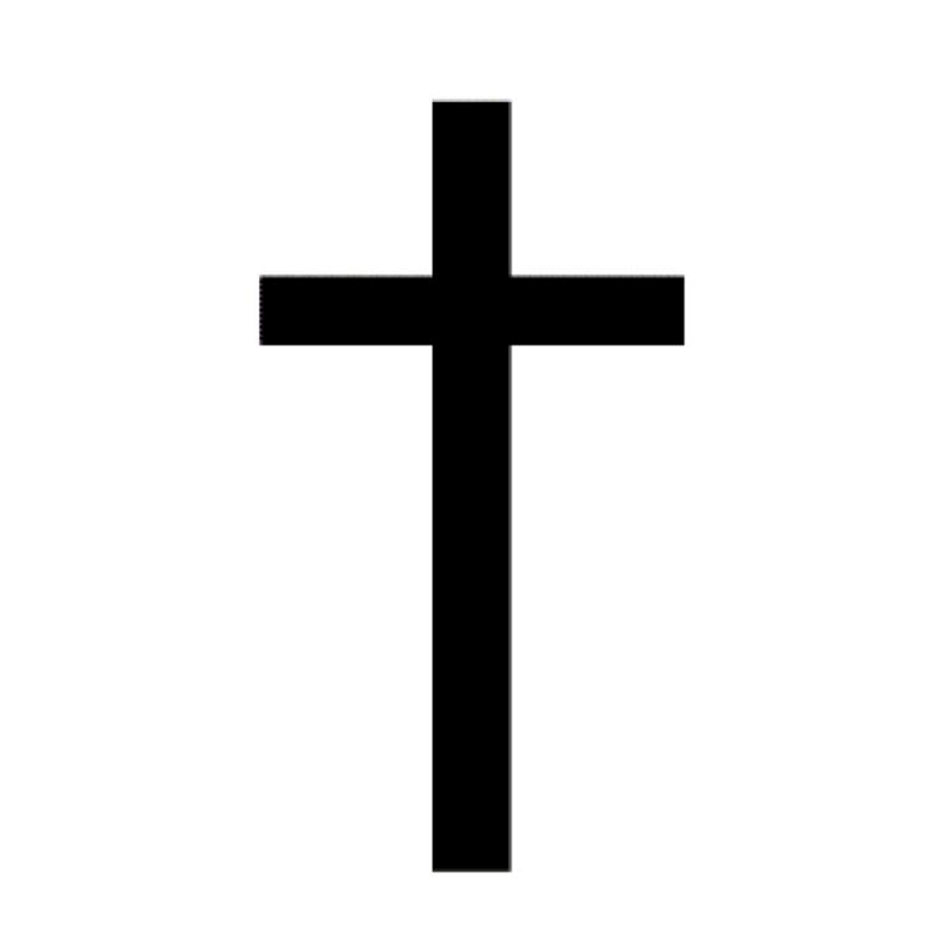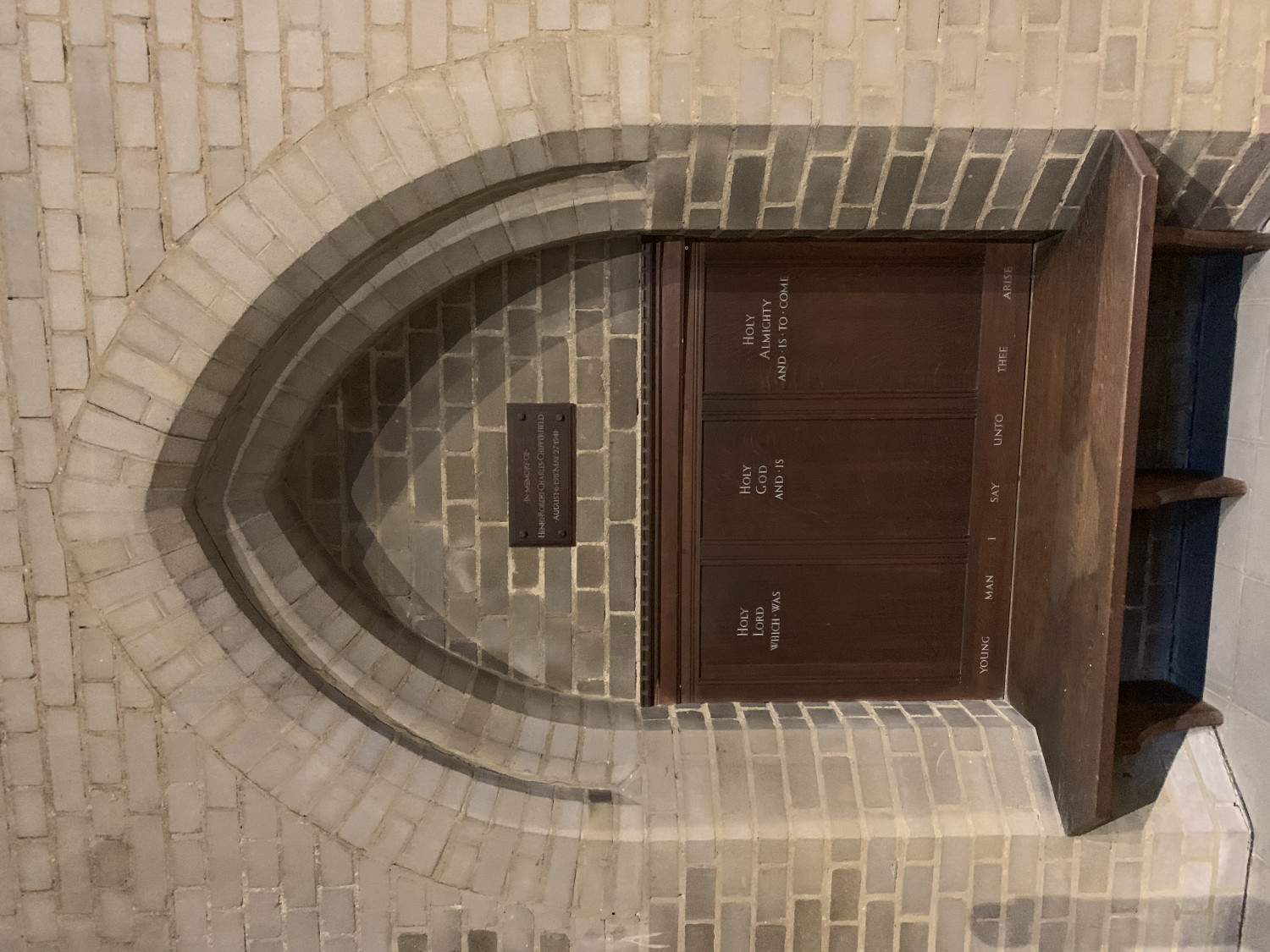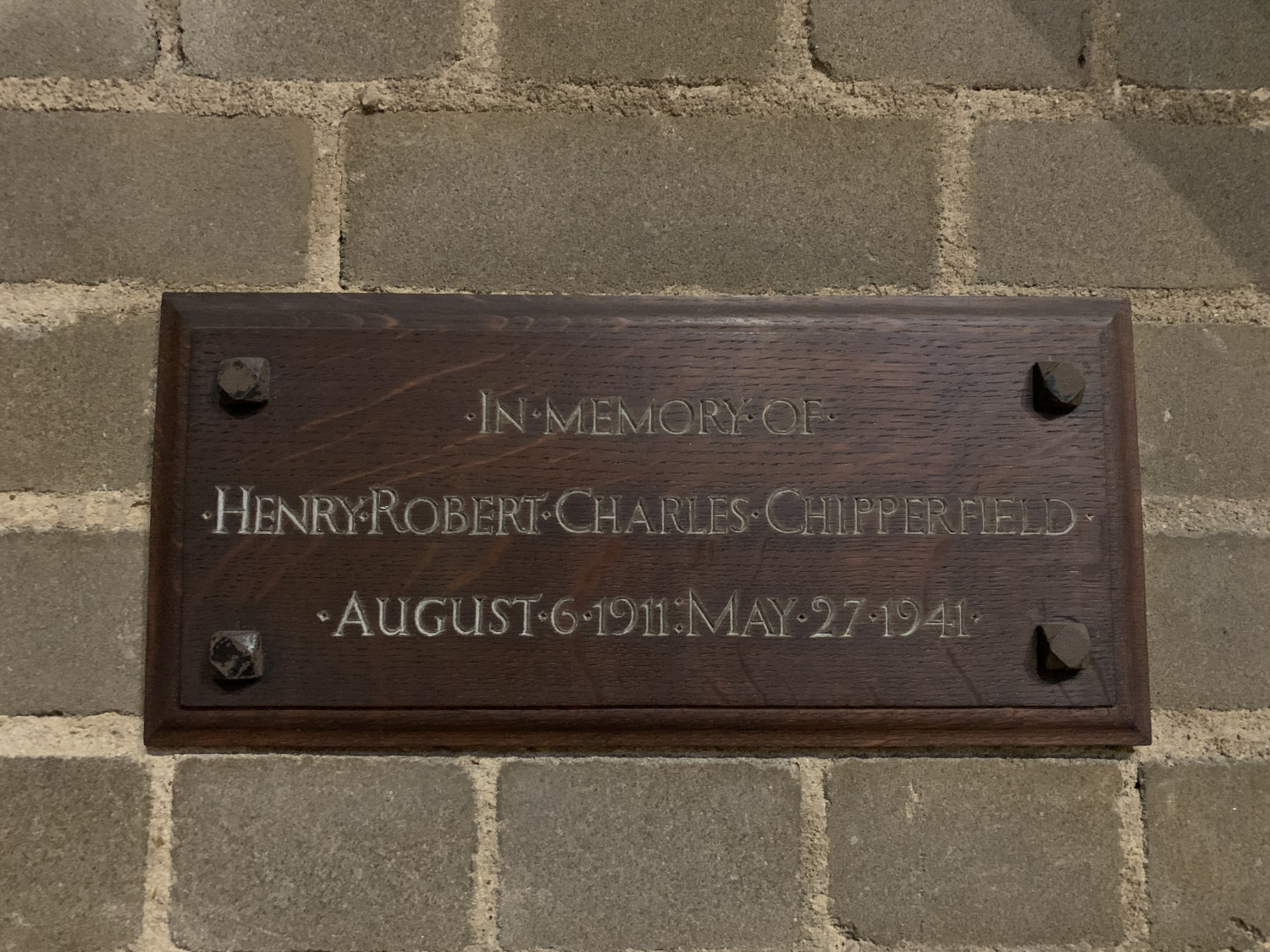 On 27th May 1943 an oak Sedalia (seats for servers) with tablet and carved inscription was erected on the South side of the sanctuary of St Martin's Church in memory of Henry Charles Robert Chipperfield who had died exactly two years earlier at the age of 29. The Sedalia was largely paid for by his widowed mother. The family had moved from Poplar to 81 Arnold Road, Dagenham.
Henry was born on 6th August 1911. He was the third child of Charles Edward and Josephine Nina Pauline (nee Harley) Chipperfield – a little brother for Richard and Evangeline.
Charles Chipperfield was born in 1867 in Lowestoft, Suffolk and Josephine Harley had been born into a British family living in Paris in 1876. Charles and Josephine were married on 9th August 1905 in St John's Church, Notting Hill. At the time of his marriage Charles was a widower. Charles died in July 1939 – just 2 years before Henry – aged 73.
Henry worked as a fitter and turner in the motor industry.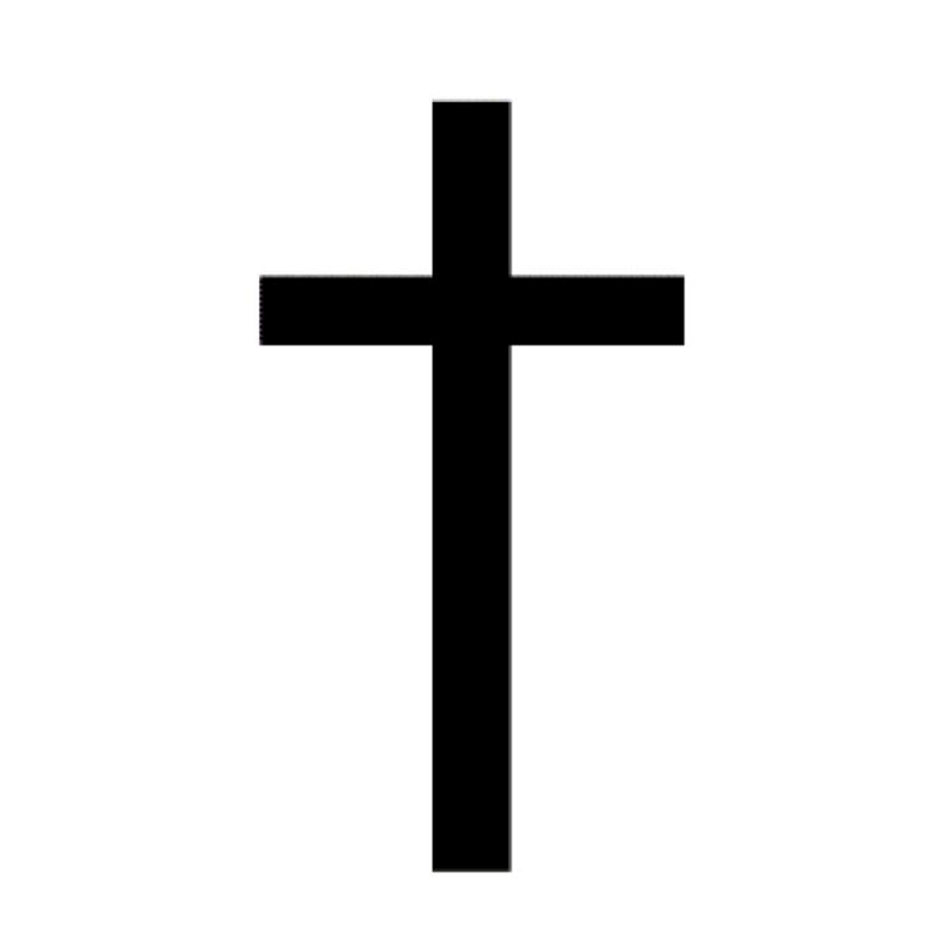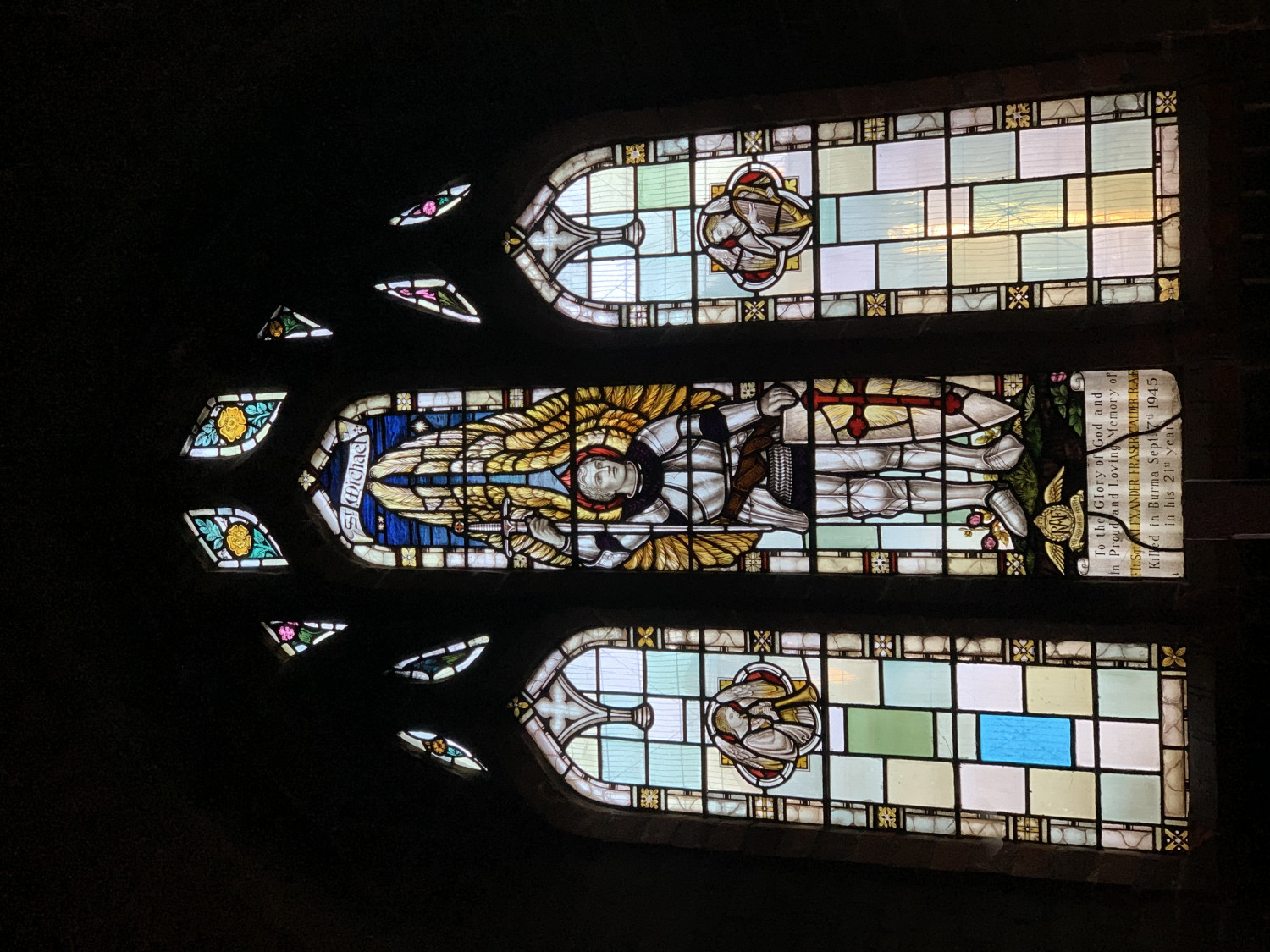 Flight Sergeant Alexander Fraser Calder. A stained glass window in memory of Alec was dedicated in the Lady Chapel of St Martin's on 13th July 1947. Alec grew up attending St Martin's Church and was a choirboy. He was the son of Cyril and Marian Calder of Dagenham; he had a sister, and a brother called Harold. Alec's father was the manager at Natwest Bank and a long serving Churchwarden at St Martin's. During the war Alec was an air gunner 1894540 who served with 357 Squadron of the Royal Air Force Volunteer Reserve. He died on 7th September 1945 and was buried within the Monastery Grounds at Mewaing Village, Singapore. His inscription on column 449 of the Singapore Memorial reads:
"Ever mindful and kind; ever loyal and brave. Alec was ours. Now he is yours too"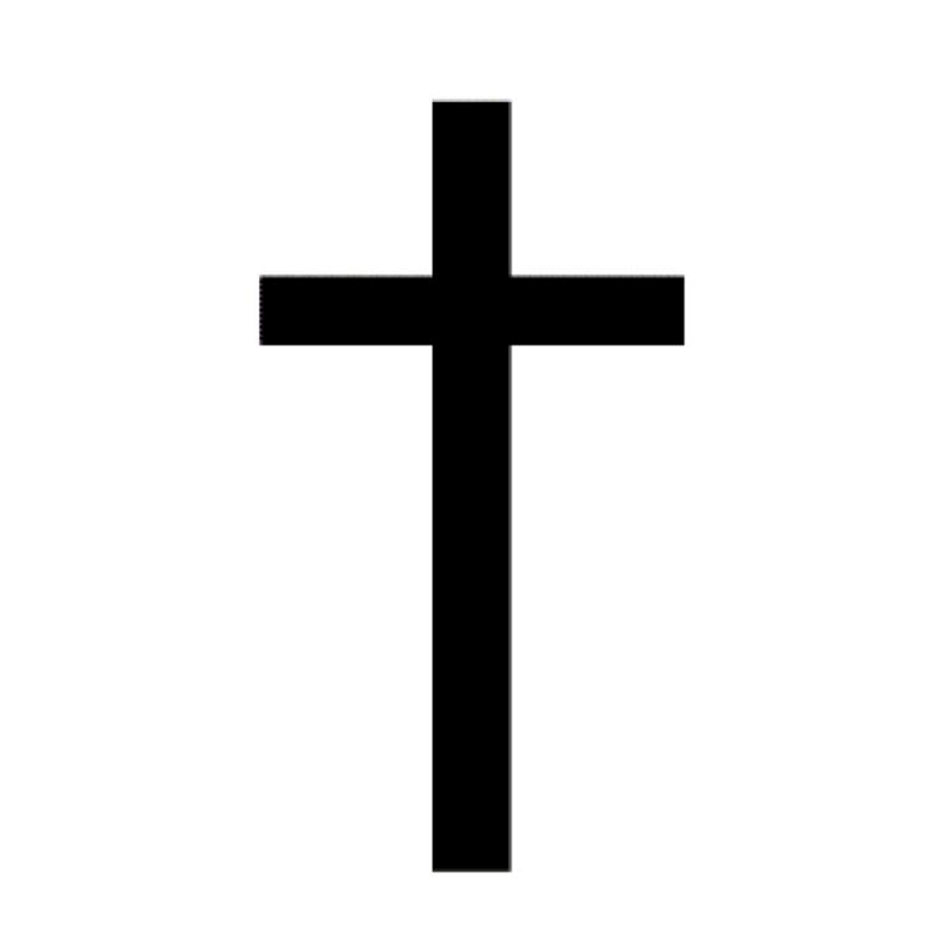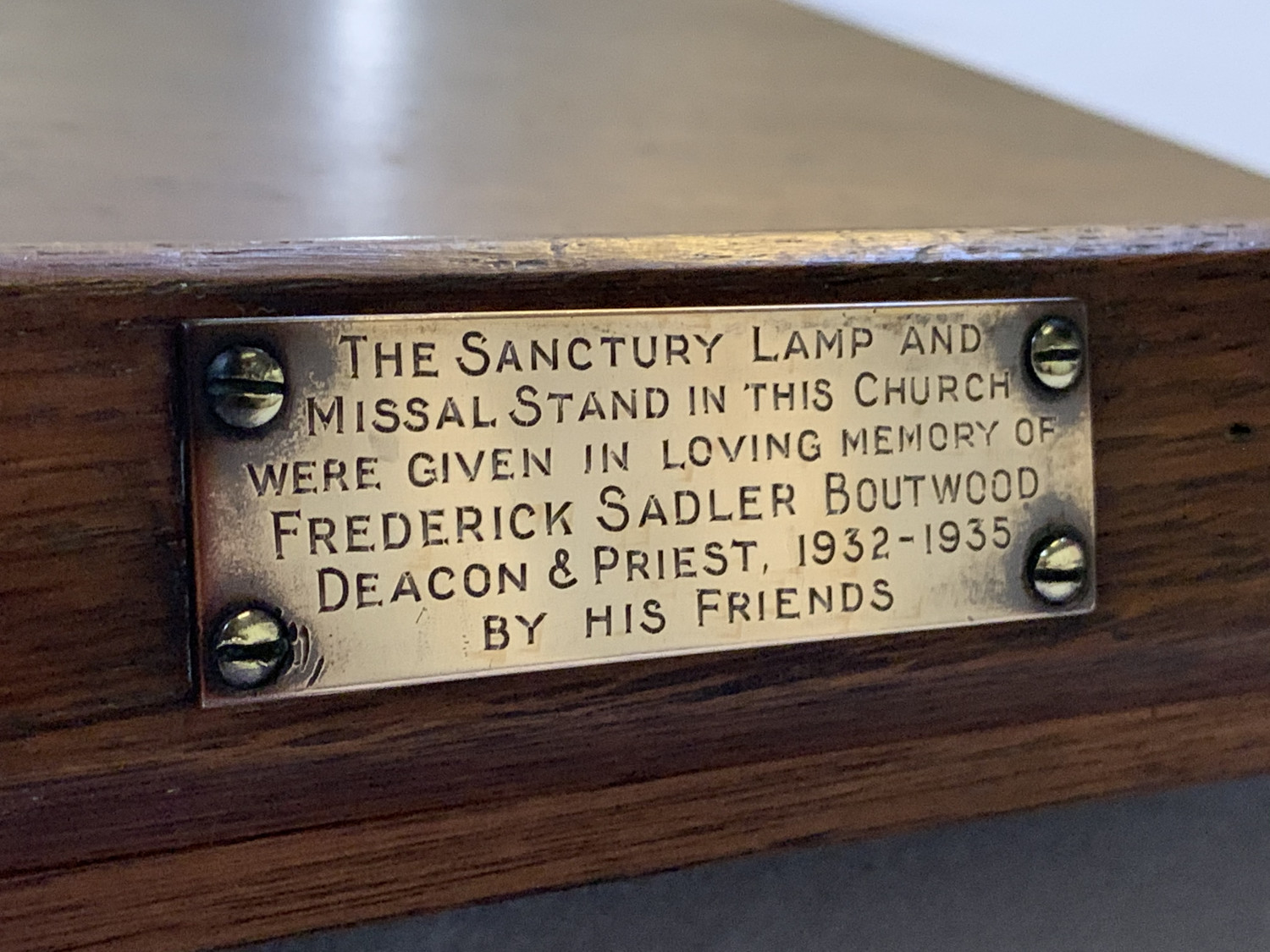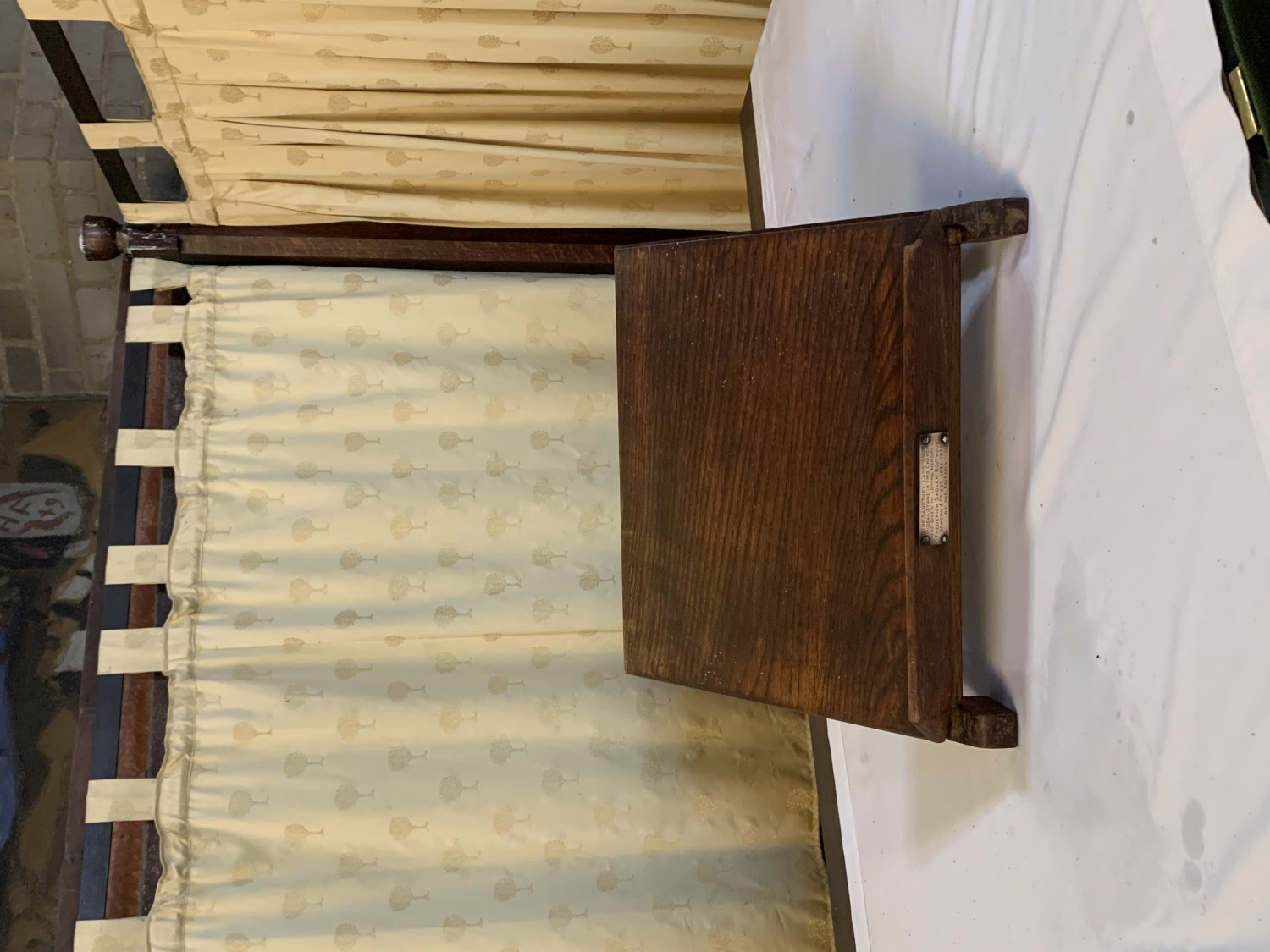 This Missal Rest (a stand for resting the Altar Service Book) was received by St Martin's Church in December 1997 when St Peter's Church, Becontree was declared redundant. A brass plaque on the base of the Missal honours the short life of The Revd Frederick Sadler Boutwood who was Curate of St Peter's from 1932 to 1935.
Frederick Boutwood was born in Hastings, Sussex on 29th January 1908, the son of Robert Frederick and Alice Maude (née Sadler) Boutwood. Dad was an Estate Agent and Auctioneer. Fred was the third of four children, a brother for Doris, Marjorie and Lewis. The family home was Priory Mount, Holmesdale Gardens, Hastings.
Fred studied at Chichester Theological College, was made a Deacon in 1932, becoming Curate of St Peter's Becontree. He was Priested on 21st December 1933. The Ordination took place in Thaxted Parish Church.
In the same service at Thaxted The Revd Willliam Henry Sarjeant Cullis was made a Deacon and began his Curacy at St Alban's Becontree.; and the Revd John Massingberd-Mundy was Priested and continued his Curacy at St Martin's, Dagenham Dock.
In November 1940 Fred was involved in a motoring accident in which he suffered concussion. The hospital in which he was recuperating was bombed. He was transferred to another hospital where he remained for six months. He was discharged on Monday 7th July 1941. On Wednesday 9th July he began a new career as an Army Chaplain at Lichfield Garrison. The following day, Thursday 10th July 1941, sitting in a field he drank 3 bottles of Lysol disinfectant, staggered to a nearby farmhouse and was conveyed to the Victoria Hospital in Lichfield where he later died. He was 33. The coroner's verdict was "Suicide while the balance of his mind was disturbed". His name is recorded on the war memorial at Charing Crematorium, Kent.
Fred's friends in St Peter's parish provided the Missal Stand and a Sanctuary Lamp in his memory.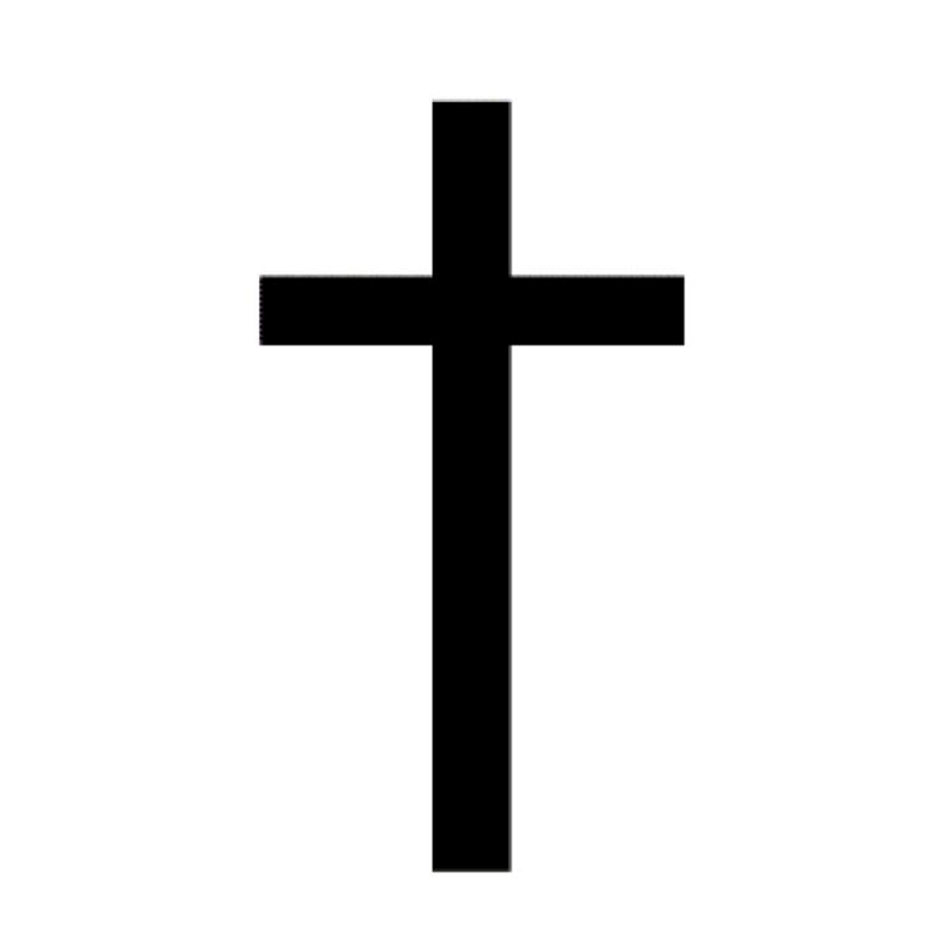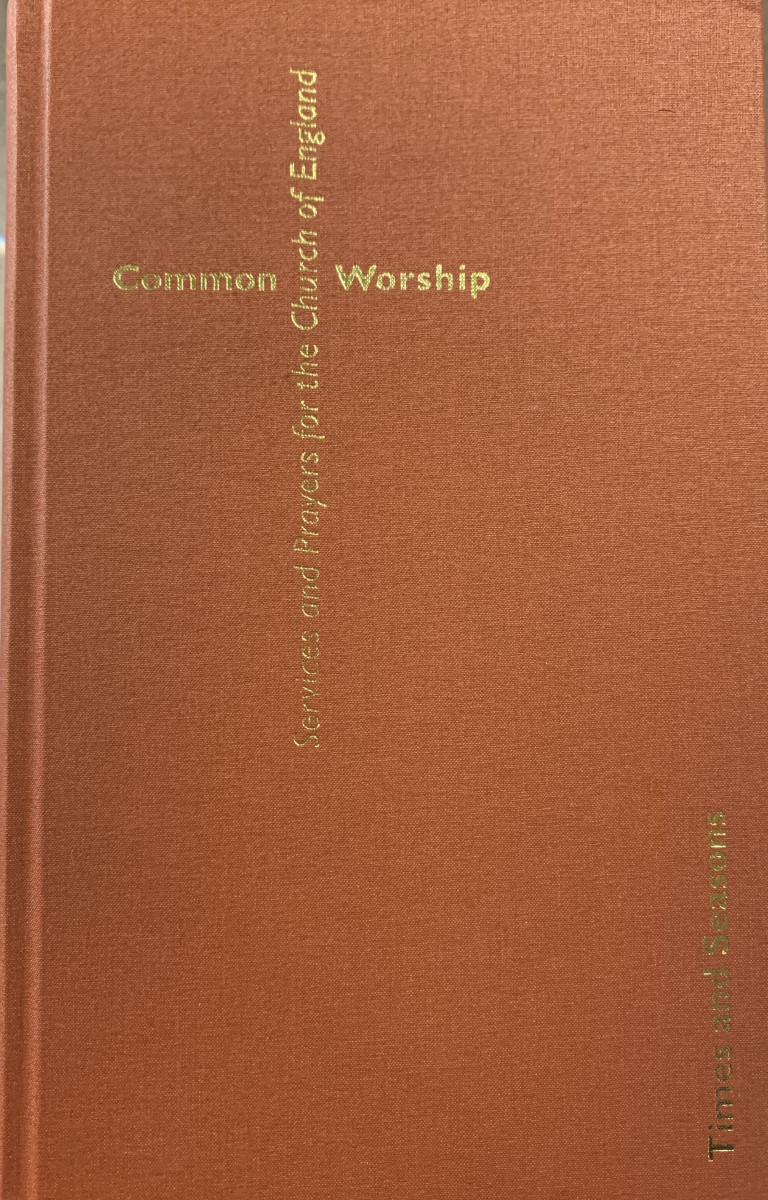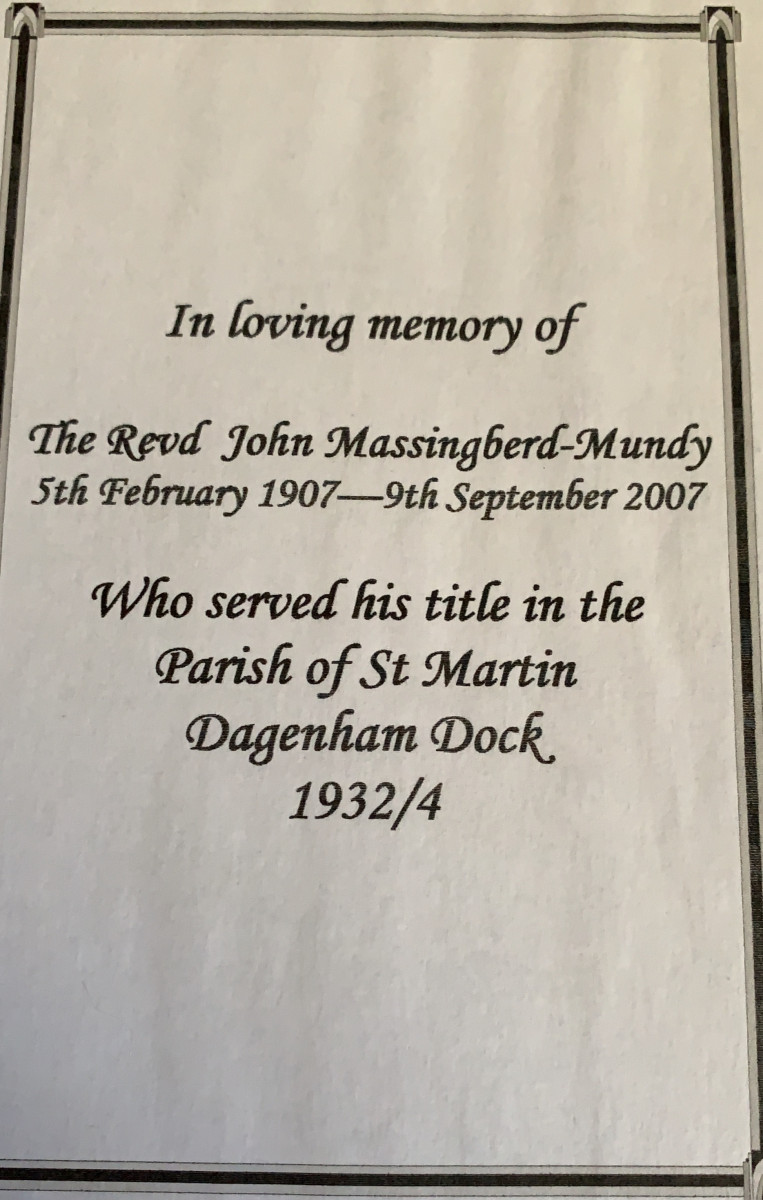 This book of services and prayers for various seasons was presented to the parish of Becontree South in 2007 in memory of The Revd John Massingberd-Mundy who served his first Curacy at St Martin's, Dagenham Dock from 1932 – 1934. In the PCC Minutes he tended to be referred to simply as The Revd Mundy. John was born on 5th February 1907 in East Preston, Sussex, the second son of Oswald Francis and Eleanor Hyacinth (née Branston) Massingberd-Mundy. Oswald and Eleanor had been married on 6th April 1904 in Holy Trinity Church, Paddington. The young John grew up with his parents, his brother Francis, and five live-in servants. He gained his Bachelor of Arts Degree in 1930 at Pembroke College, Cambridge before moving on to Cuddesdon College, Oxford. He was made Deacon in 1932 and Priested in 1933. He served as Curate of St Martin's, Dagenham Dock from 1932 – 1934; St Cuthbert's Sheffield 34 – 37 and of Linthorpe in the Diocese of York 37-40. He became Vicar of Sewerby cum Marton and Grindale 40-43, and of Market Weighton 43-50. He was Rector of Goodmanham 46-50; Priest in Charge of Bedale in the Diocese of Ripon 50-59 and was their Rector 59 – 65. He served as Vicar of Limber Magna w Brocklesby in the Diocese of Lincoln 65 – 72 and of Kirmington 65- 72 after which he retired to Newport Pagnell at the age of 65.
While in Sheffield, John married Katherine Gibson and their son Roger William Burrell Massingberd-Mundy was born in 1936. Roger himself was Ordained Priest in 1962 in the Diocese of Newcastle.
John's father died on 14th July 1954 in Albans Barnston in Essex aged 79 and his mother died on 2nd November 1959 aged 83. John died on 9th September 2007 aged 100.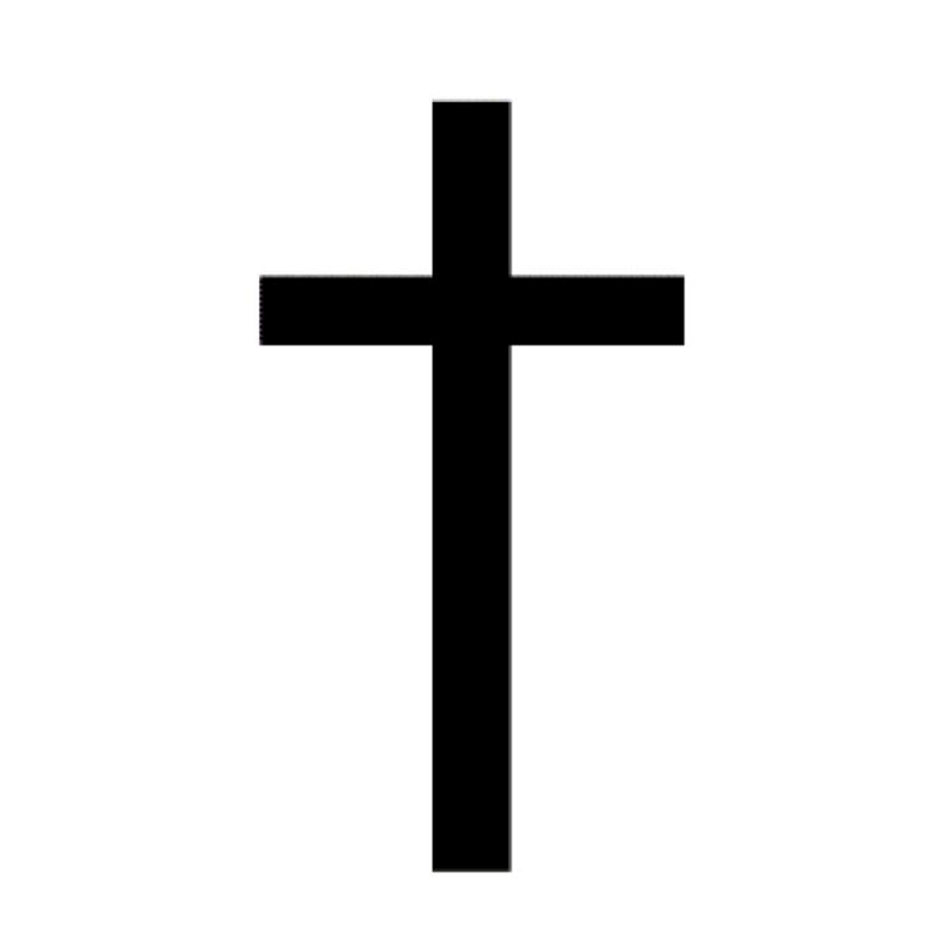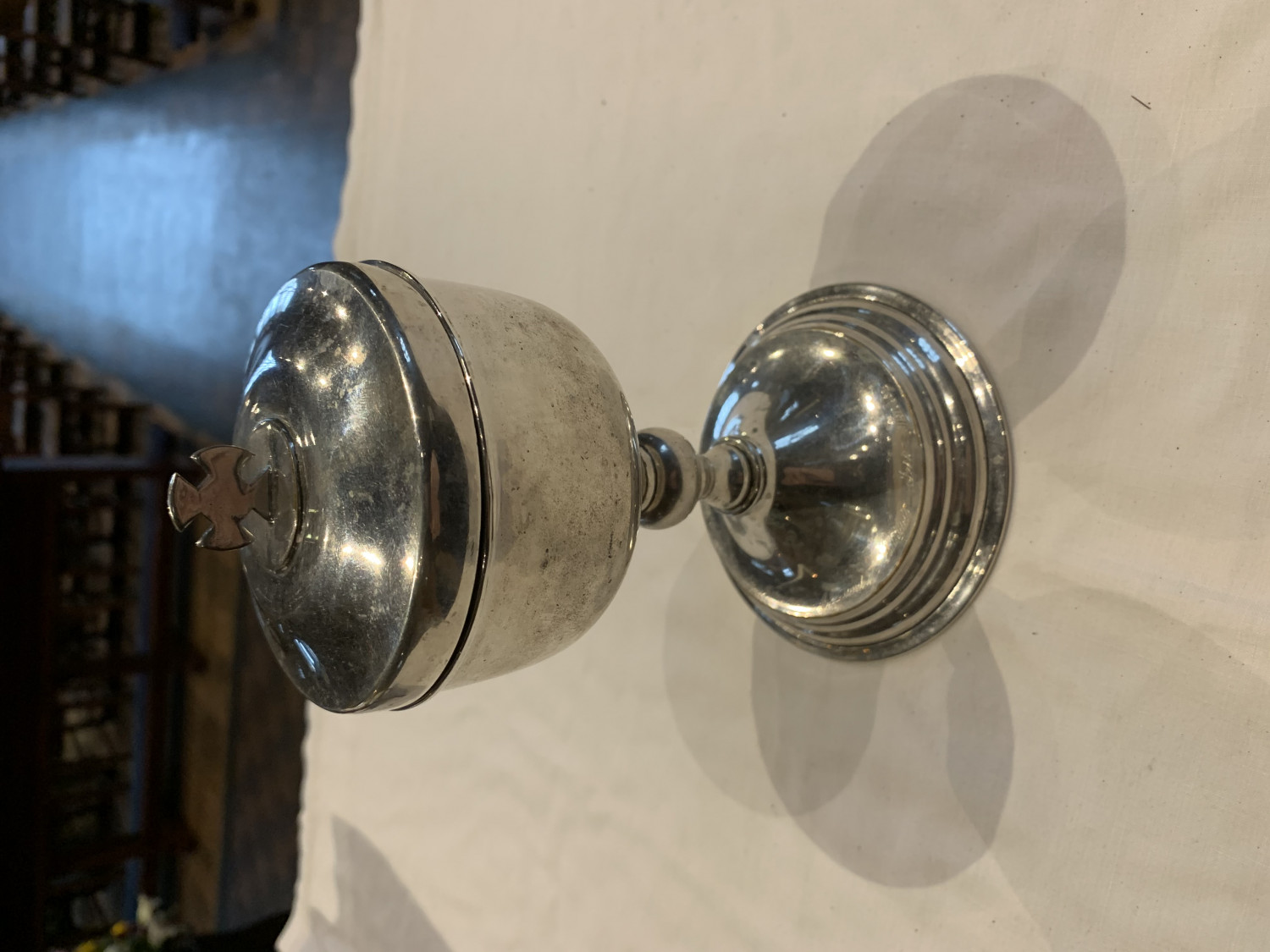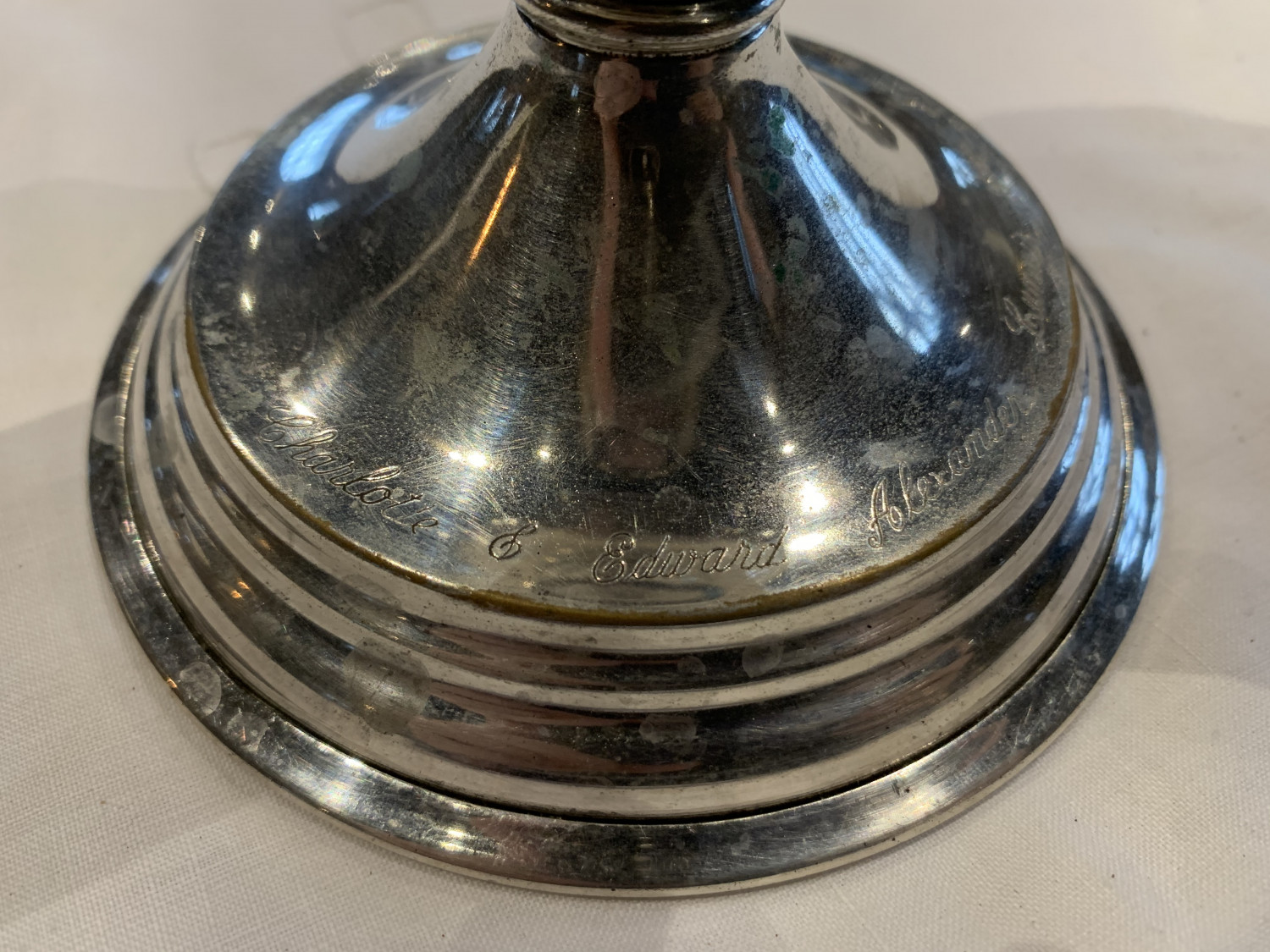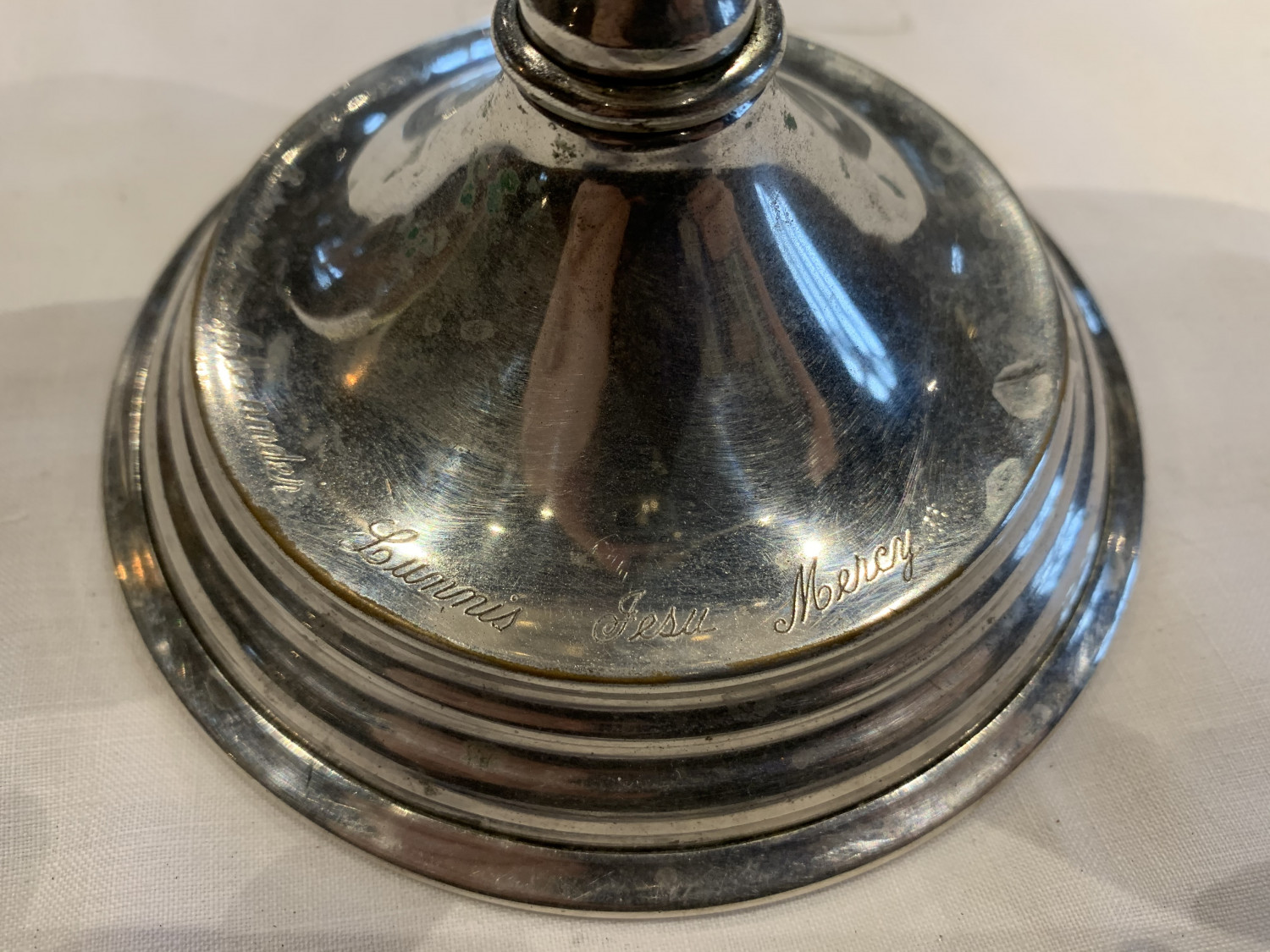 This silver Ciborium (for holding the consecrated bread at Holy Communion) was given to St Martin's Church, Dagenham Dock. The inscription around the base reads Charlotte and Edward Alexander Lummis. Jesu mercy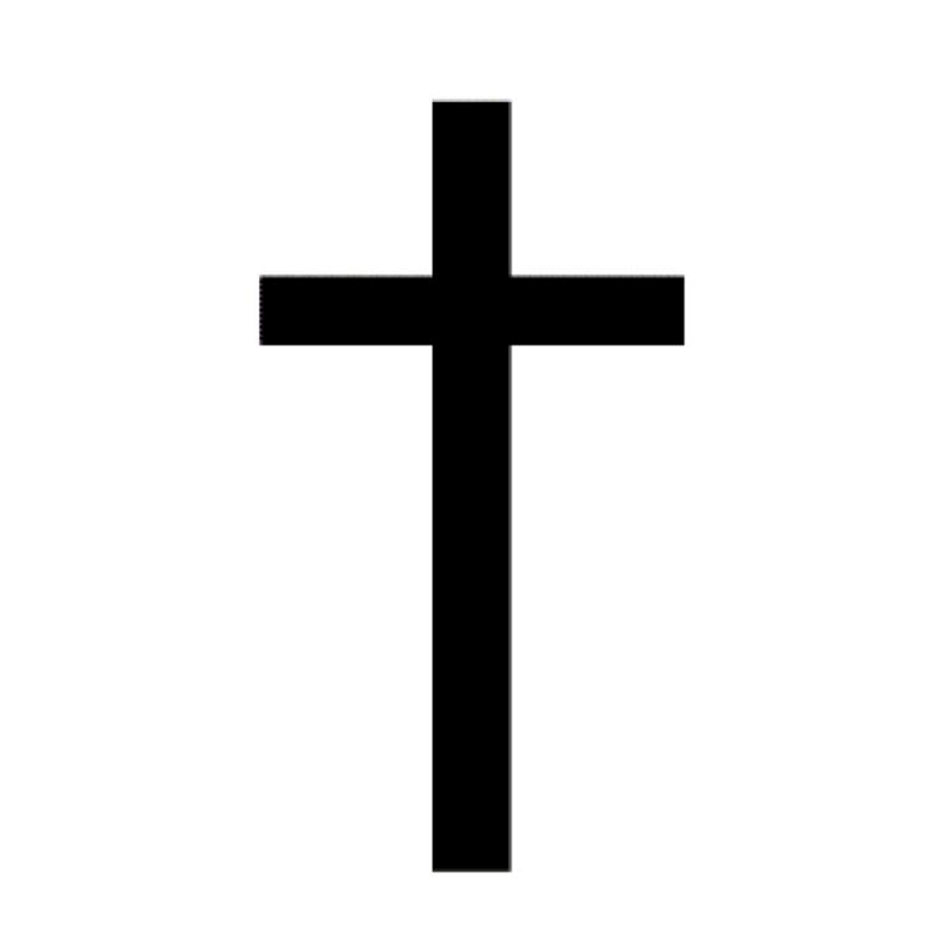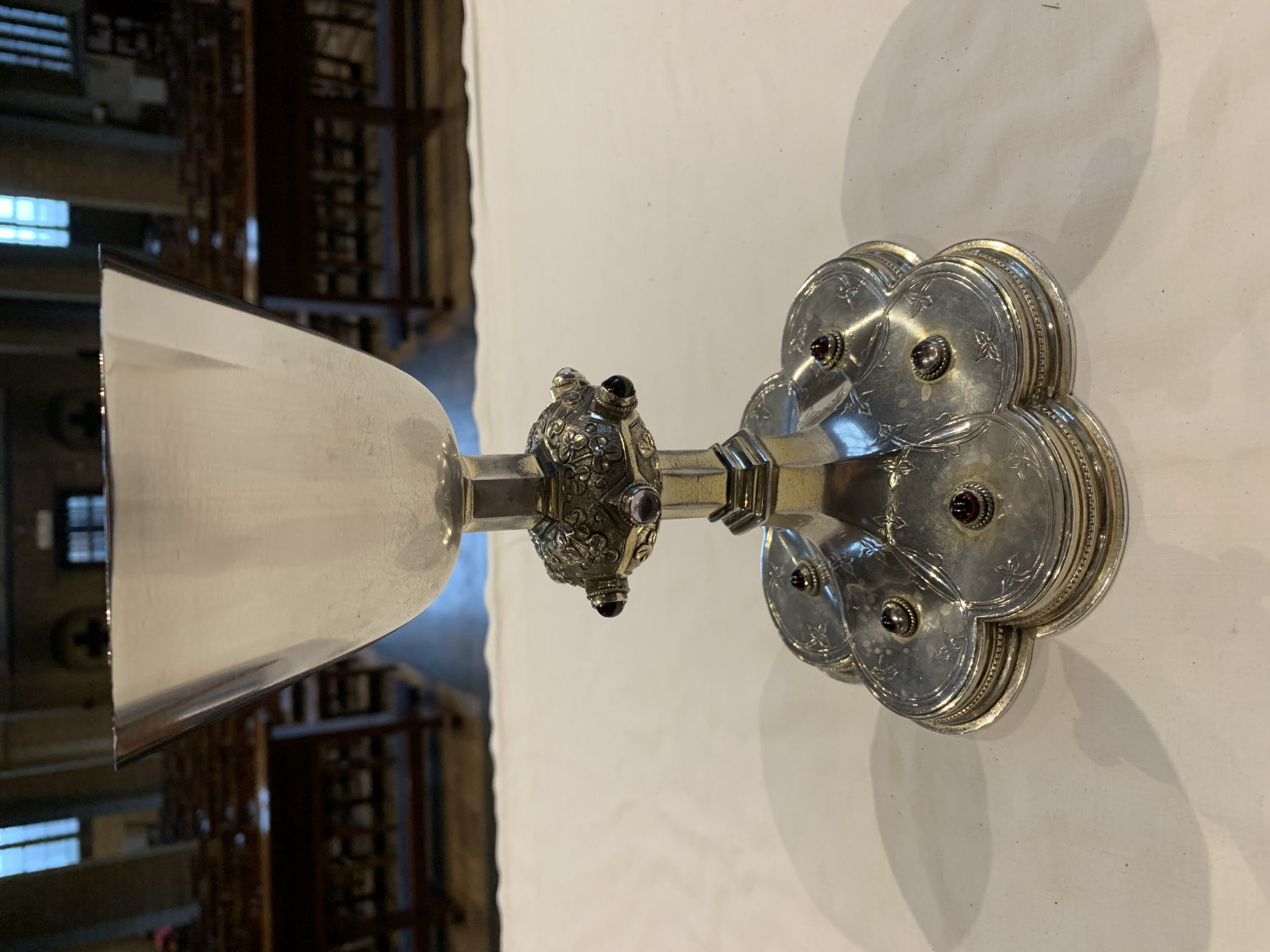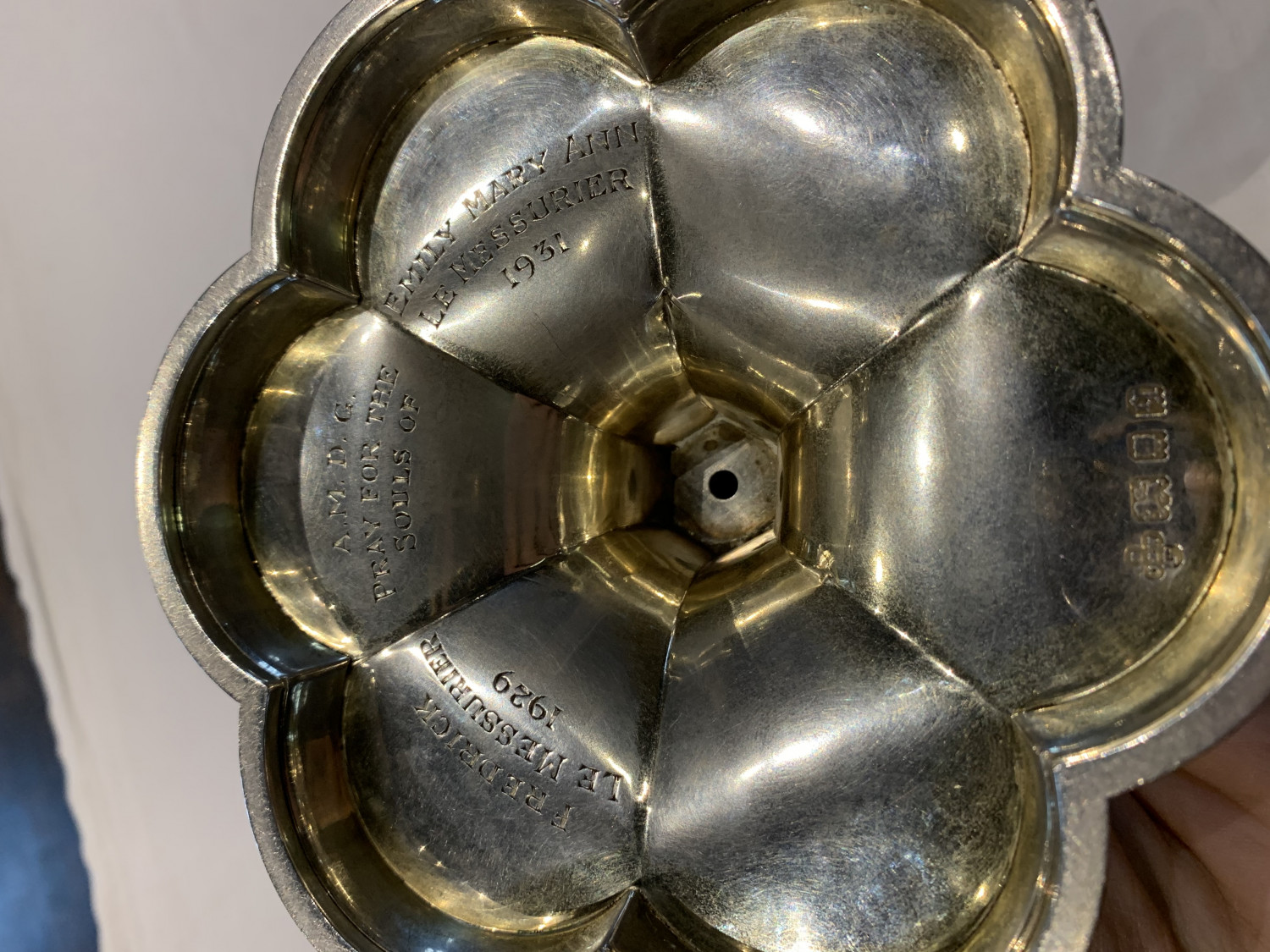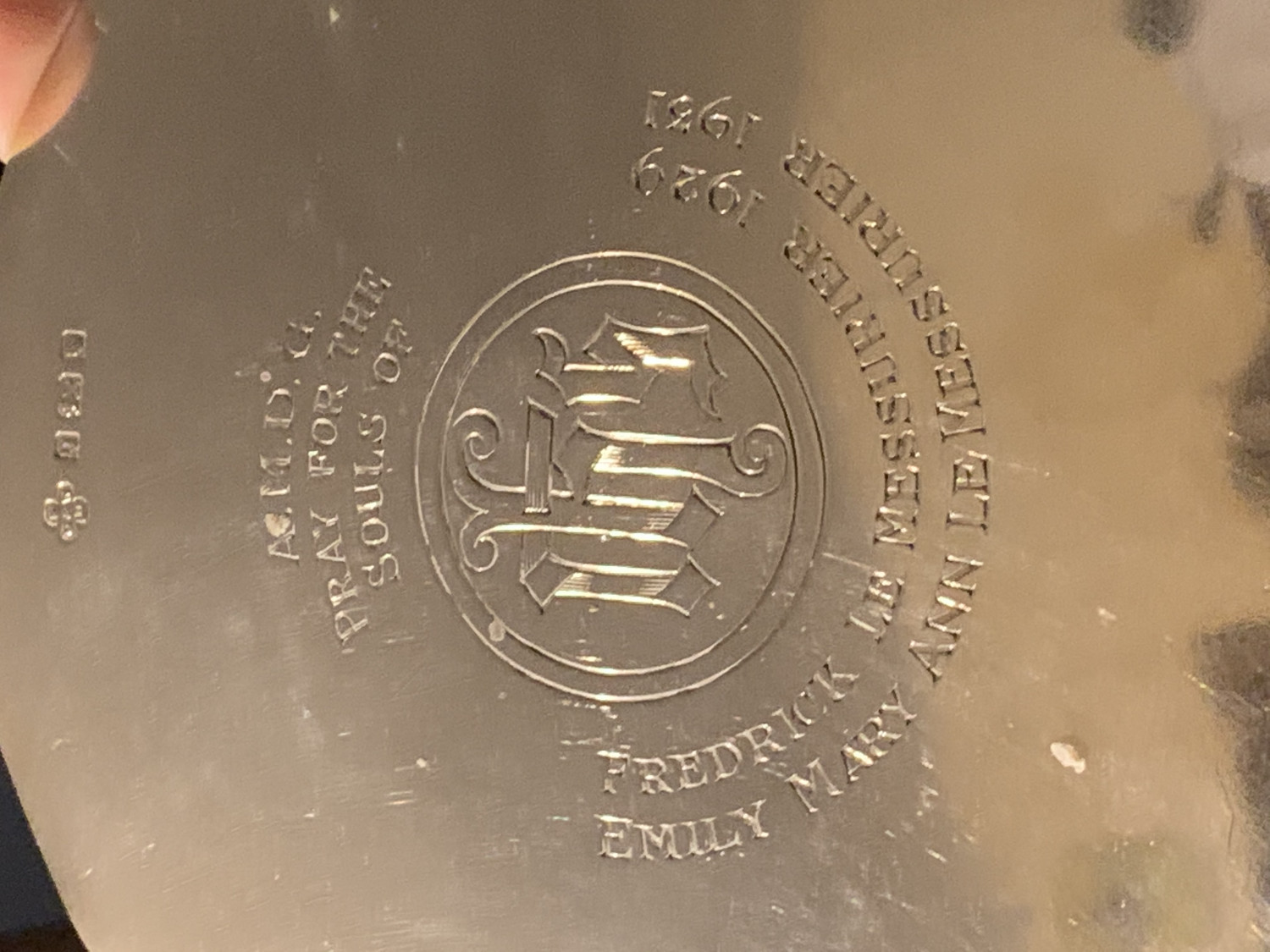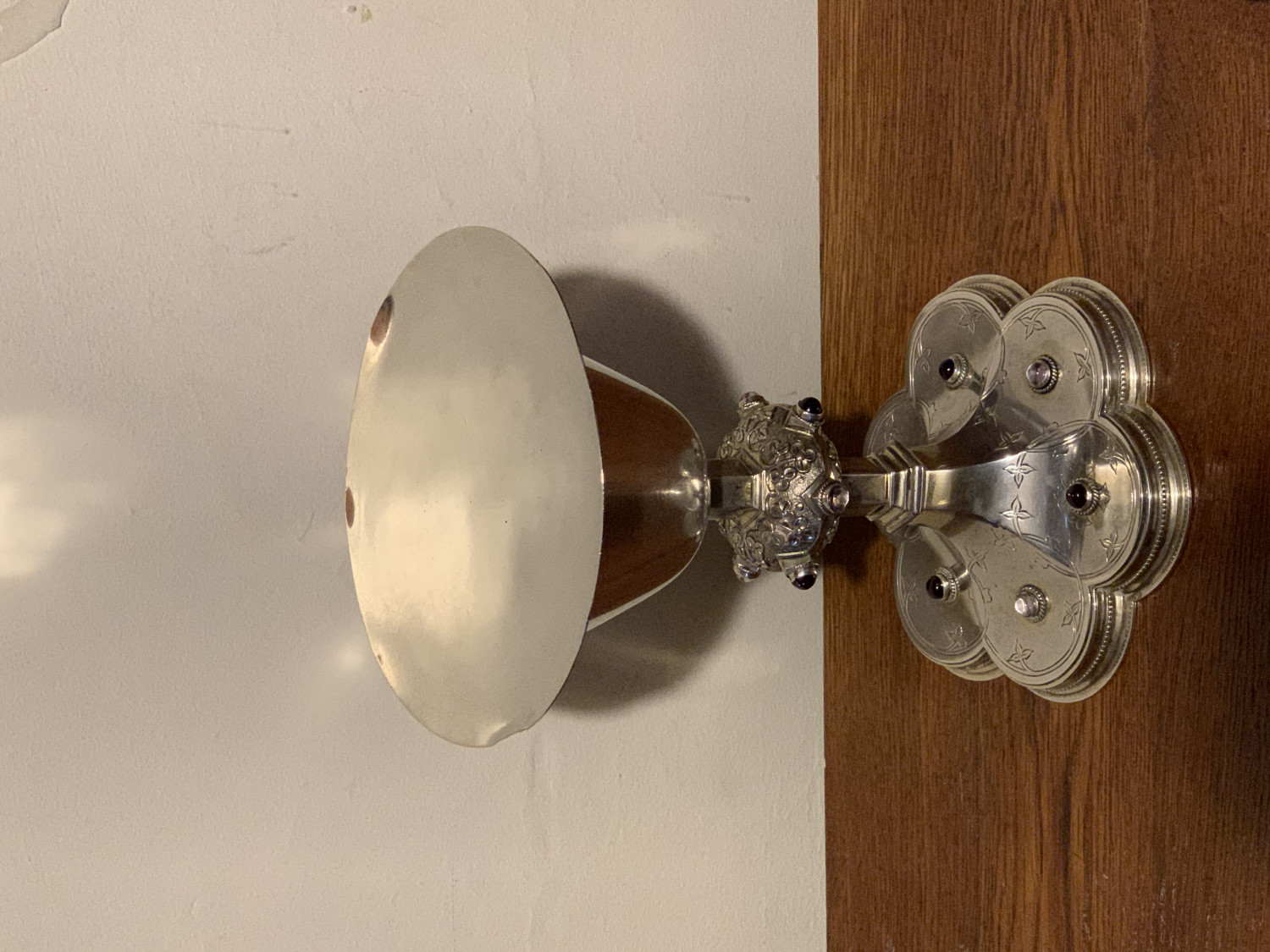 This silver chalice and paten set was given to St Martin's Church in memory of Frederick and Emily Le Messurier. The inscription underneath reads: A.M.D.G (to the greater glory of God) pray for the souls of Frederick Le Messurier 1929, Emily Mary Ann Le Messurier 1931.
Frederick, a retired Master Mariner, and Emily were married on 24th October 1910 in St Barnabas Church, Manor Park. He was born in Torteval, Guernsey on 3rd February 1843, the son of Thomas and Rachel Le Messurier. He died on 20th November 1929 aged 86. Probate was granted jointly to two of his daughters from his first marriage, Frederica Mira Messurier and Agnes Lydia Scott. His estate was valued at £4,079.2s.11d. Frederick and Emily had lived at 44 St Andrew's Road, Ilford.
Emily Mary Anne Robert was born on 29th July 1864 in St Peter Port, Guernsey, the daughter of James and Betsey Robert. James was a proprietor of Vineries in St Andrews, Guernsey. When she married the widower Frederick Le Messurier, she was 46 and he was 67. After her husband died Emily moved to Plymouth where she died in April 1931 aged 66.
Frederick had married his first wife, Charlotte Mira Duff on 30th January 1875 in St Dunstan's Church, Stepney. Charlotte, born in Gravesend in 1853, was the daughter of Thomas Duff, a Trinity Pilot. Charlotte and Frederick had five children – Frederica, Agnes, Mabel, Frederick and Eva. The child Frederick died at the age of 3. Charlotte died on 21st June 1909 at the age of 55.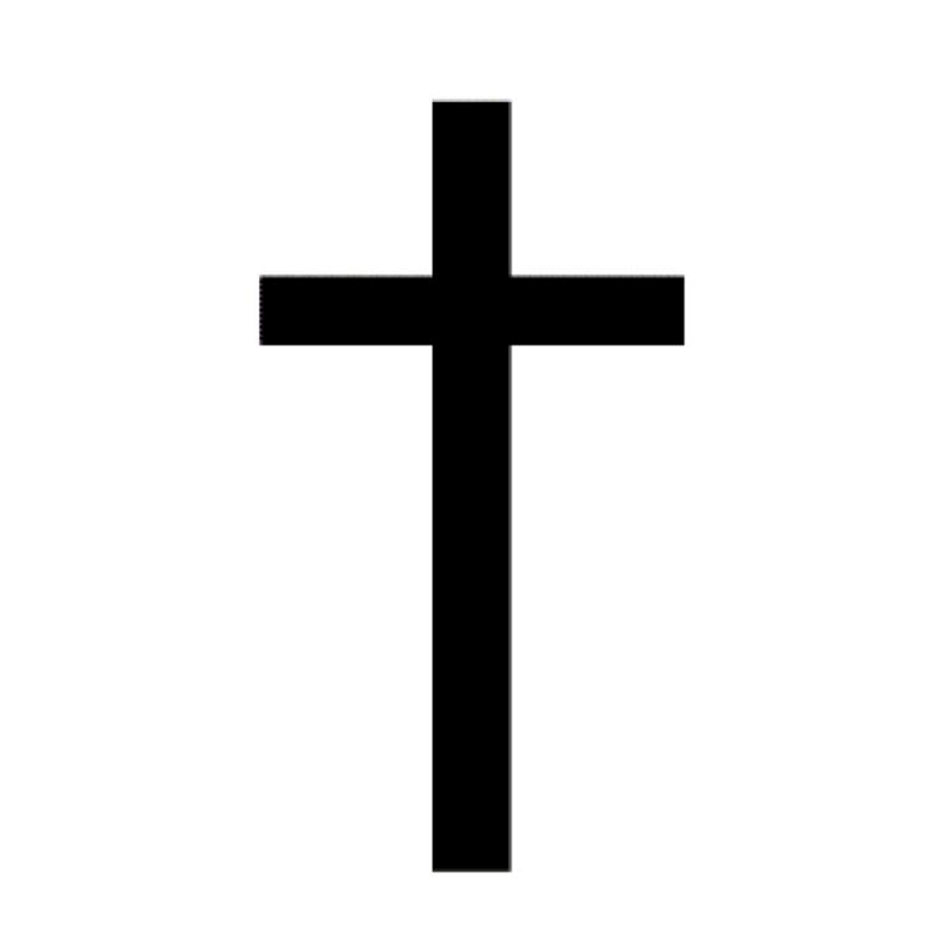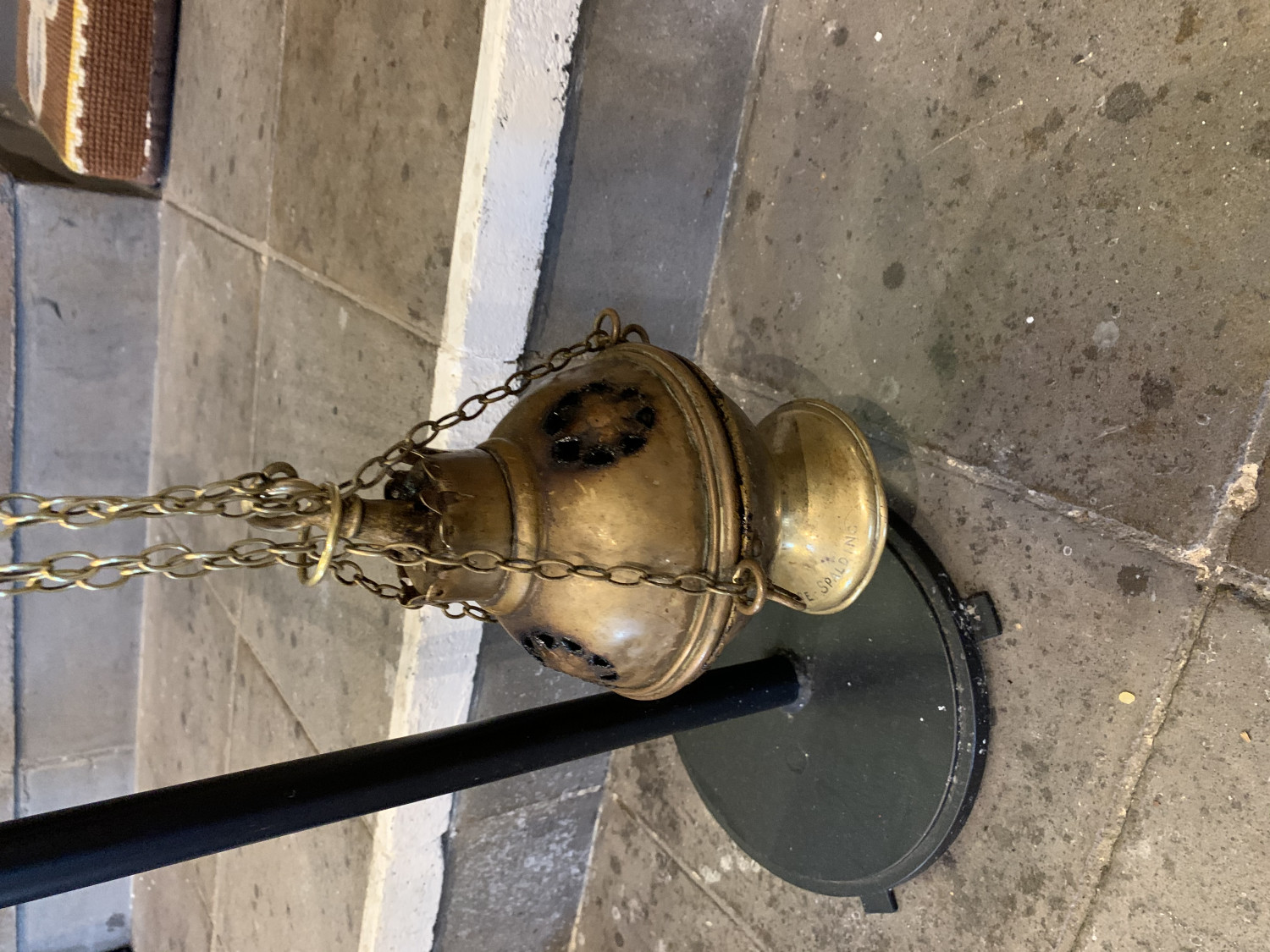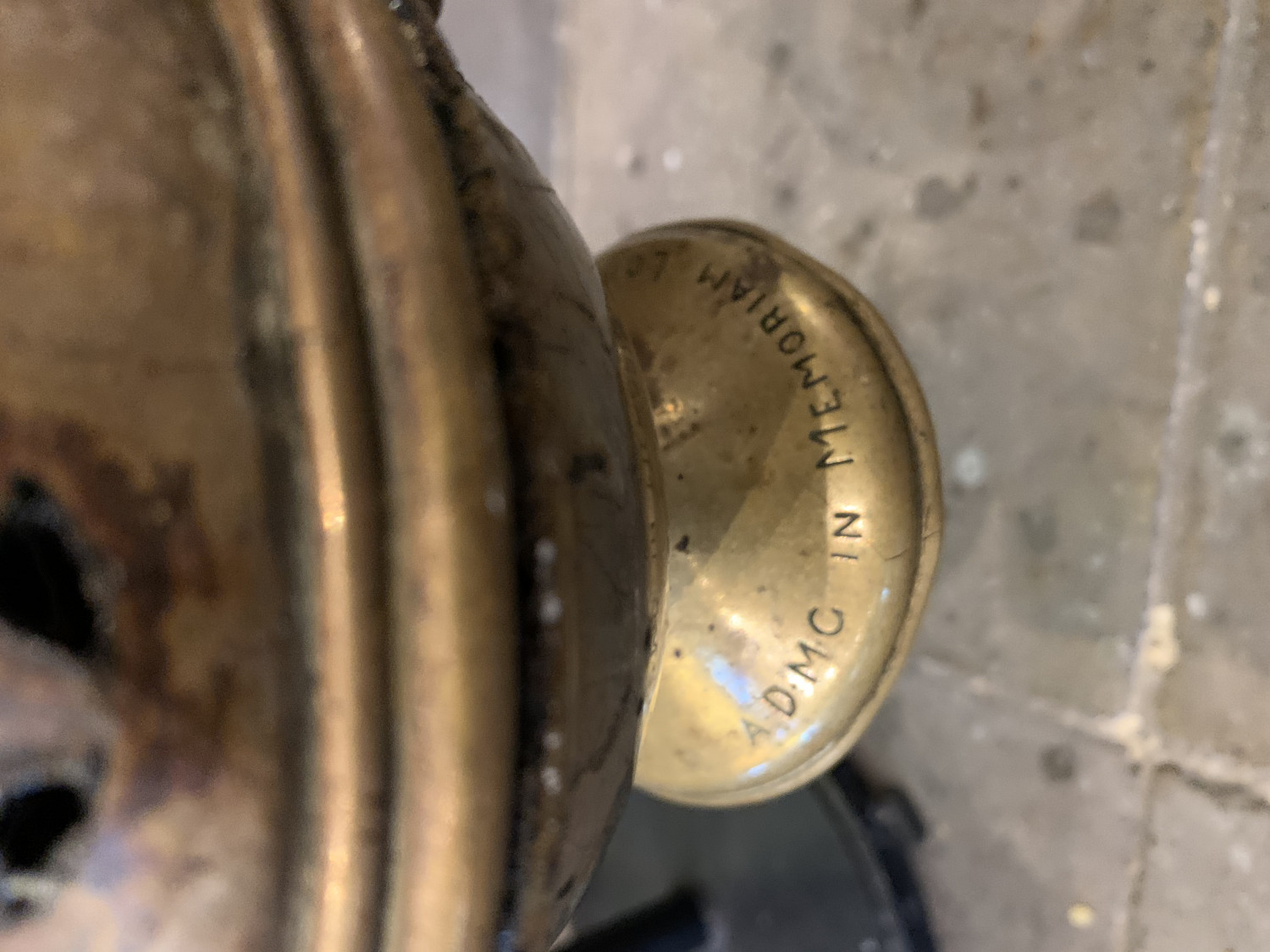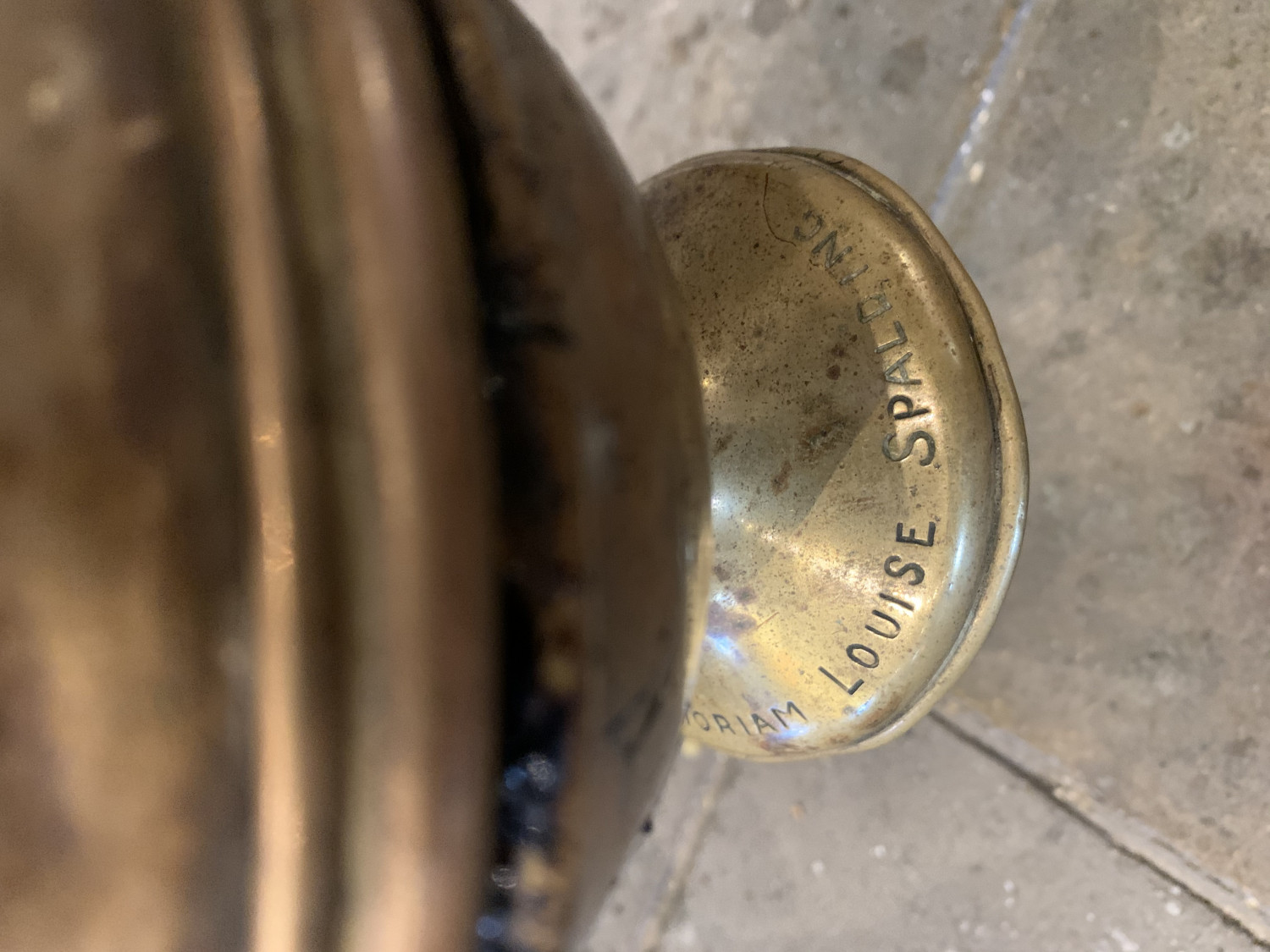 This thurible which is used to burn the incense during worship is used at St Martin's Church. The inscription reads A.D.M.G. In Memorium Louise Spalding.
St Alban's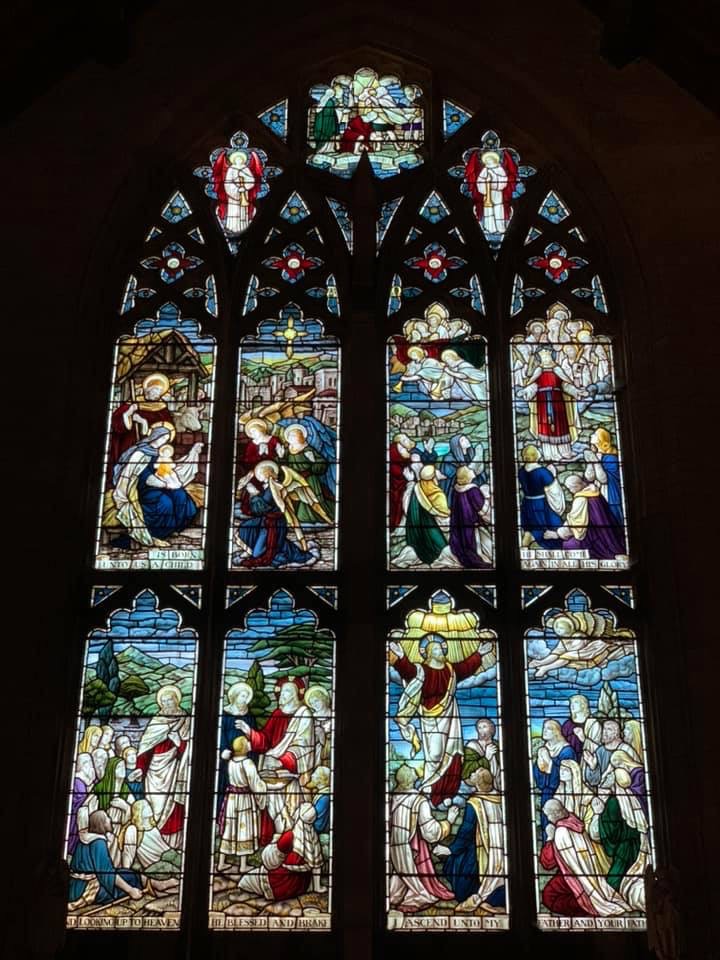 The East window was the gift of Miss Violet E. Wills, without whose generosity St Alban's would not have been built. The window depicts scenes of the Nativity, the second coming of our Lord, the feeding of the 5000 and the Ascension. There is also the scene of the martyrdom of St Alban, the first English Martyr and the Patron Saint of the Church. The window was designed to give inspiration to our worship and is the work of Hubert Blanchford of Exeter.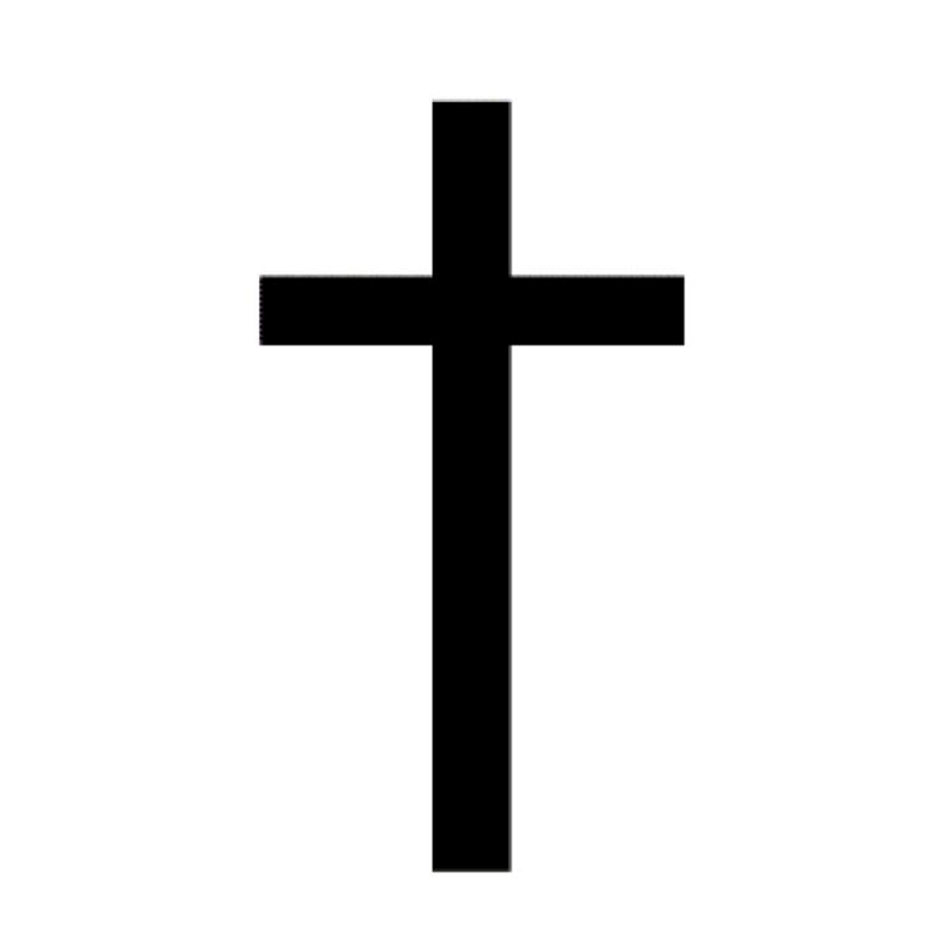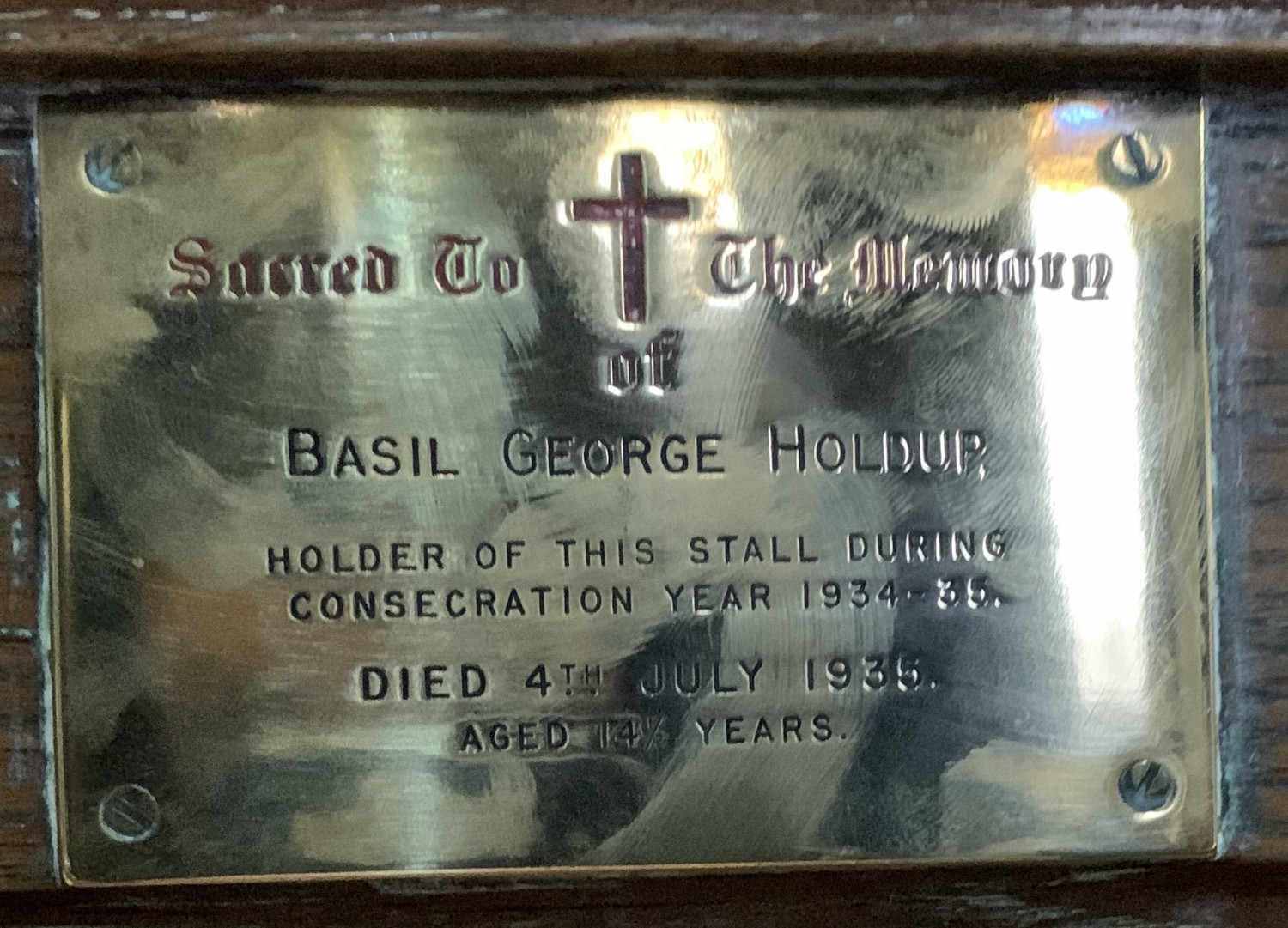 This plaque is placed on the choir stall closest to the altar on the right side of the church. It is in the stall where Basil sat. Basil's mother, Emily, died in 1925 when Basil was only 4 years old. His father, George, went on to marry Florence Foreman in 1932 - three years before Basil died. There is more about Basil's life in the Parish History - Choirs section.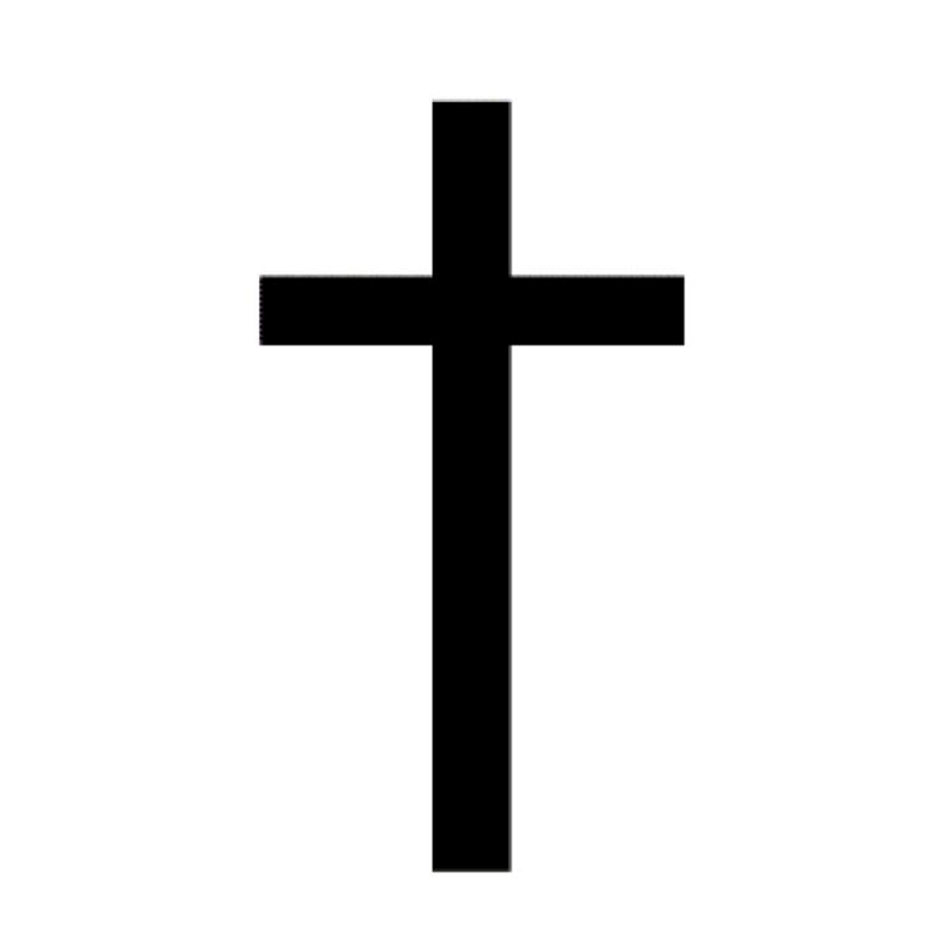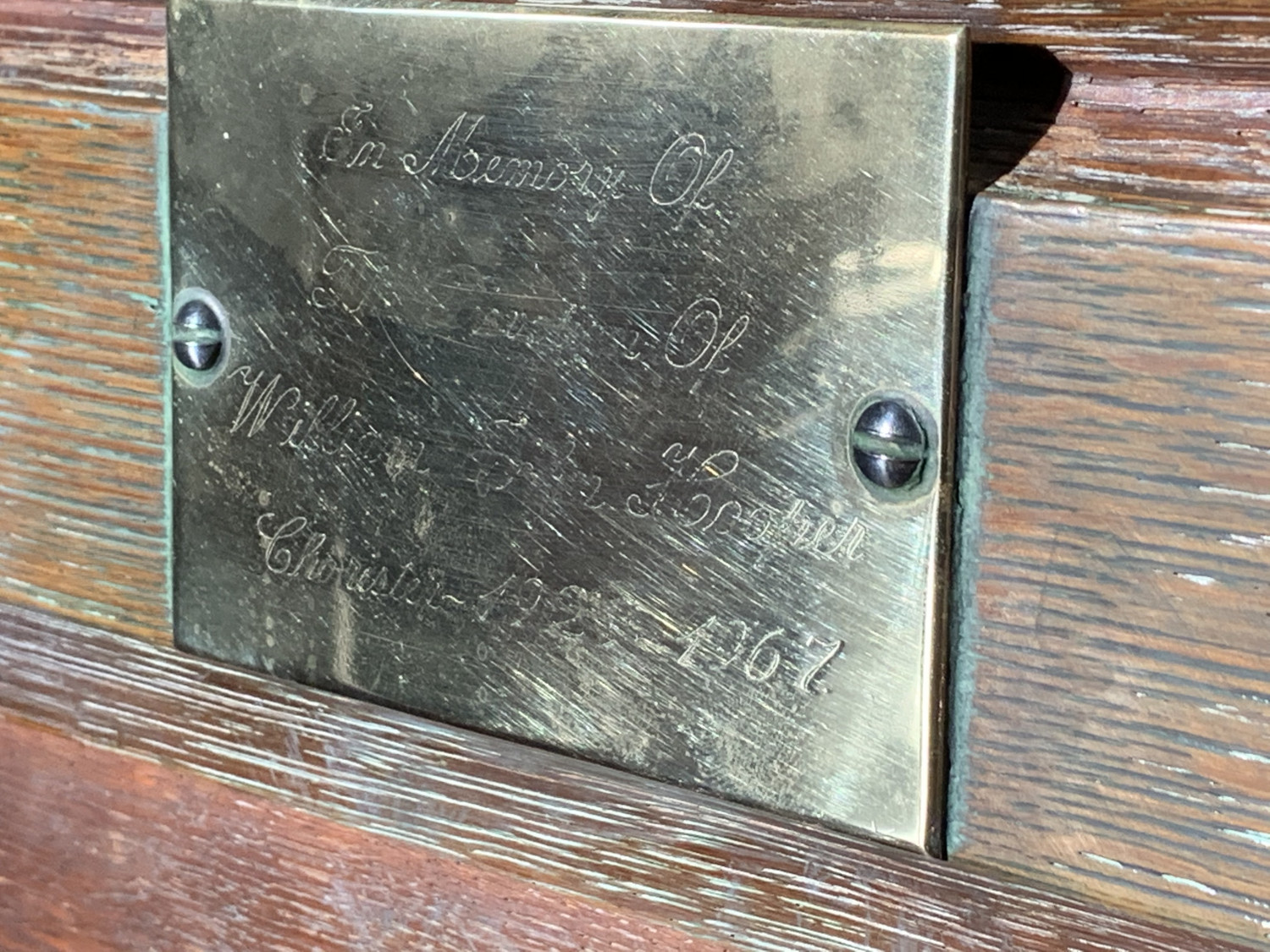 This plaque is placed on the choir stalls on the left side of the church. It is in the stall where Bill sat. It reads 'In memory of the devotion of William John Hooper. Chorister 1929-1967'. Bill was married to Mrs Bertha Hooper, and was one of three basses in the choir.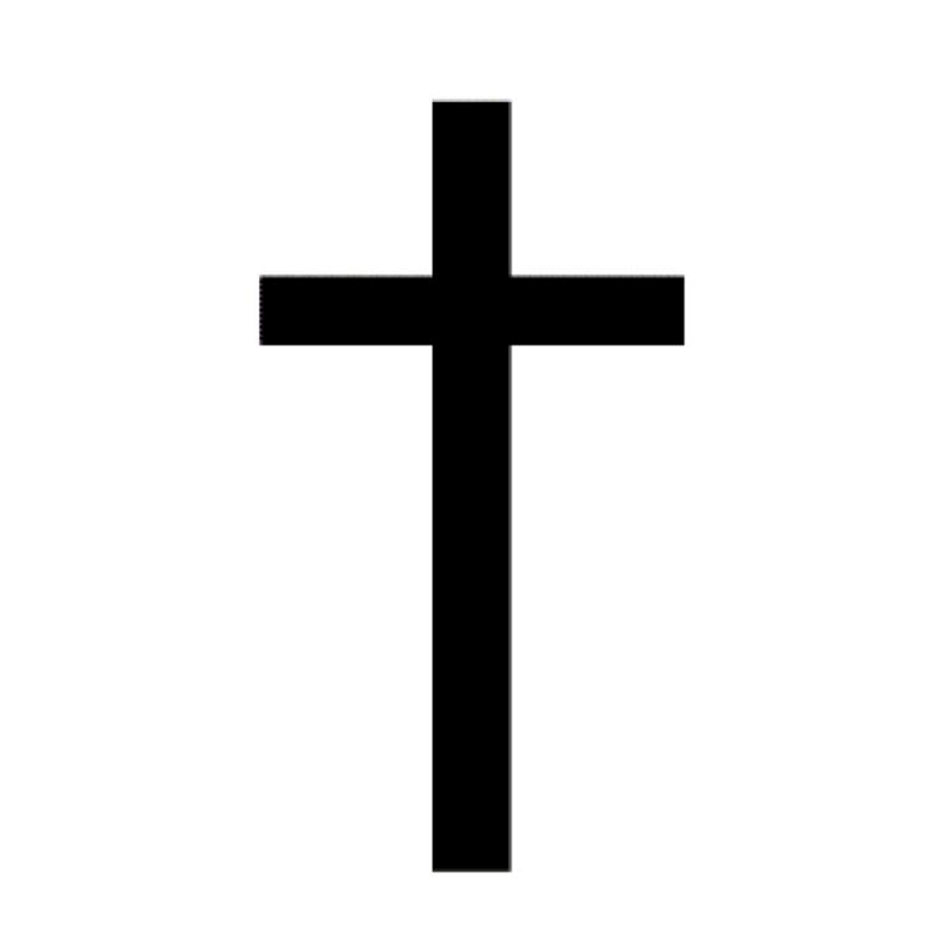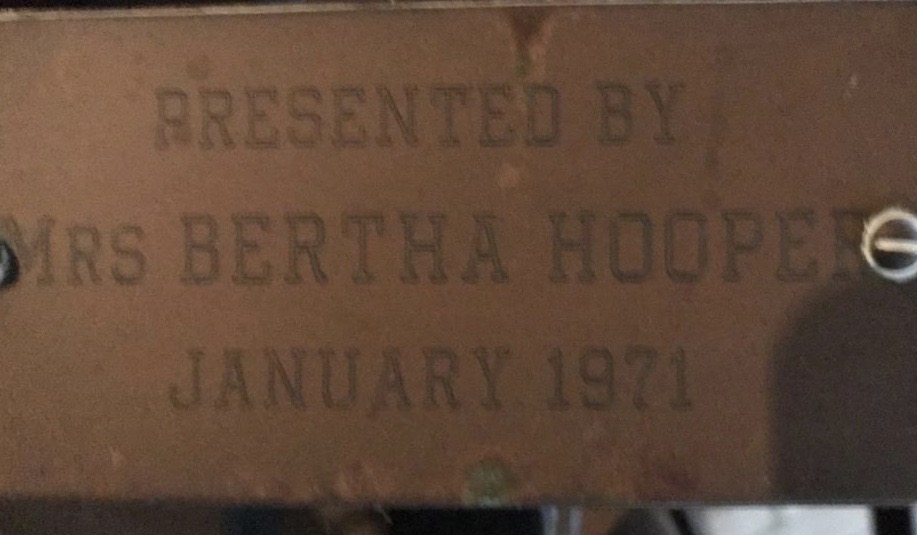 Two flower stands were presented by Mrs Bertha Hooper, wife of Bill, in January 1971.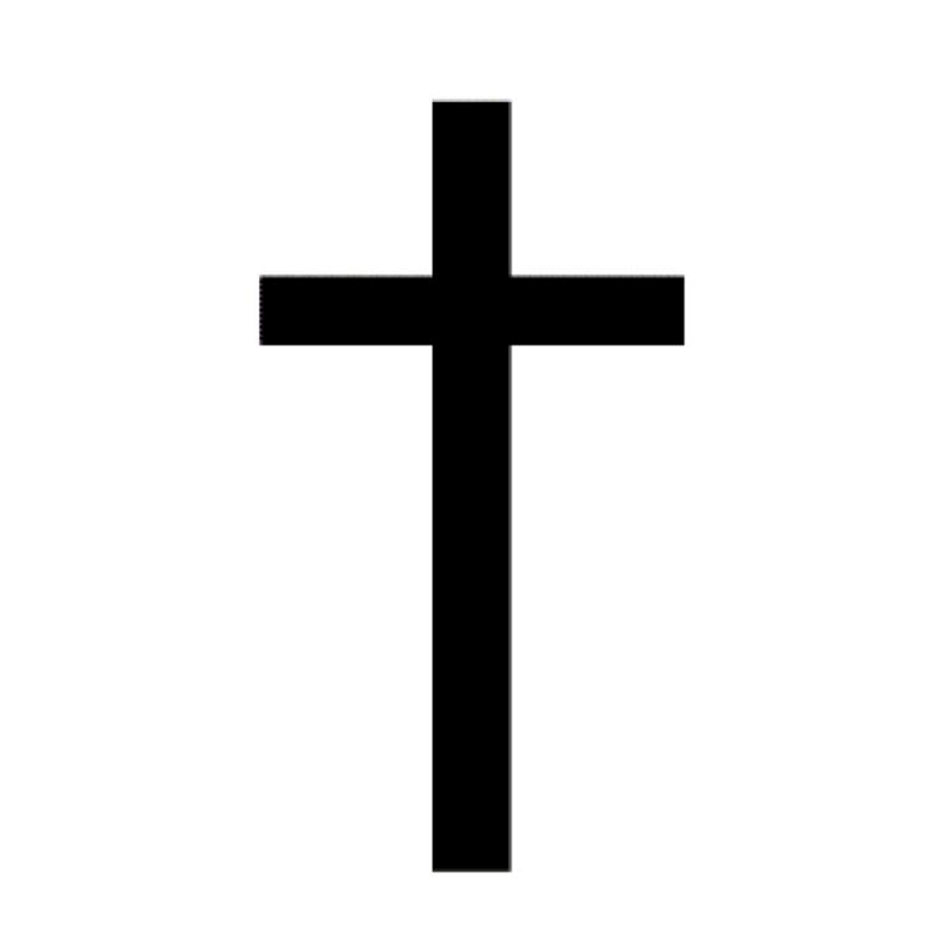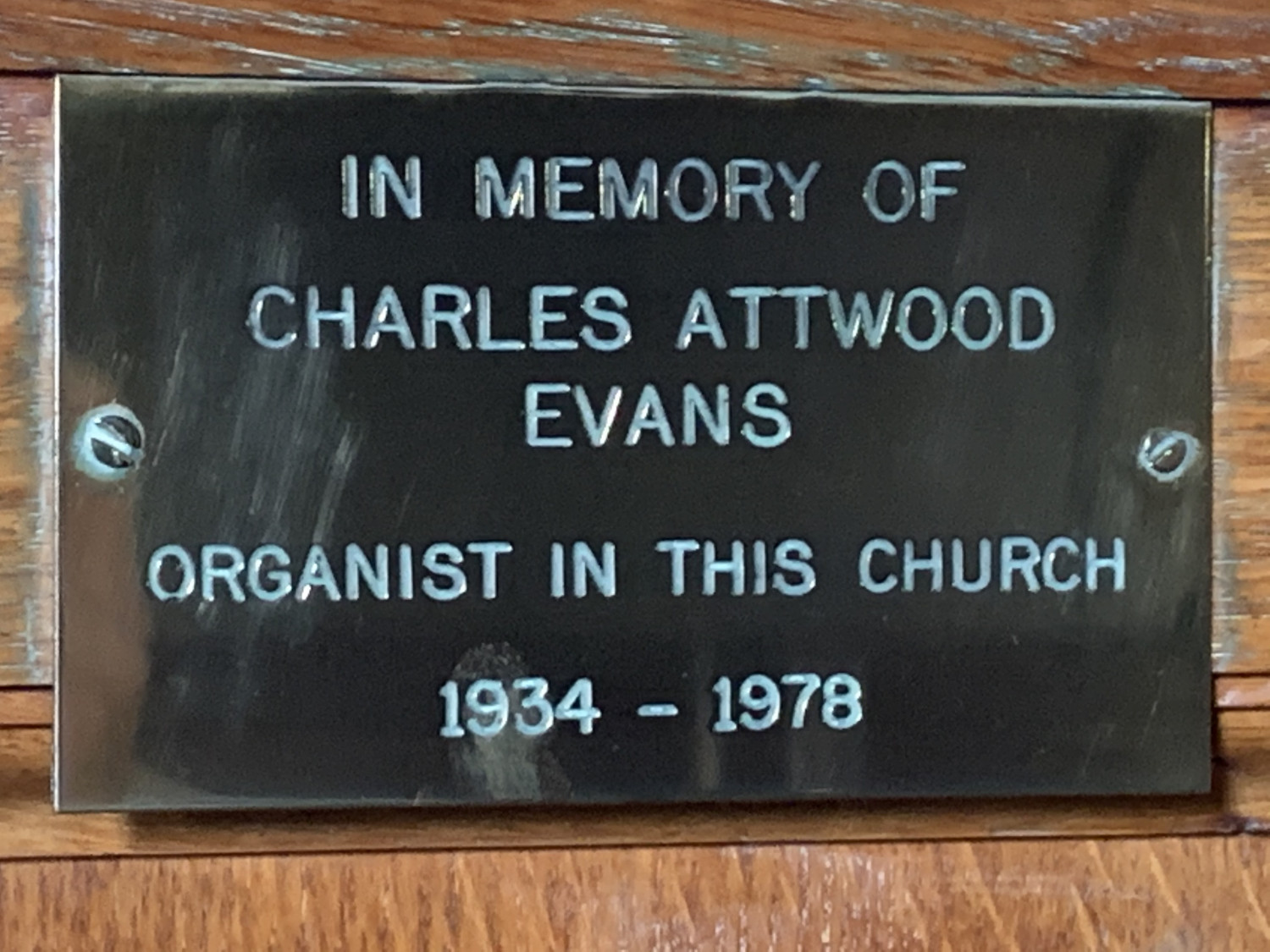 Charles Attwood Evans had been the organist at St Alban's since the consecration of the new church in 1934, until 1978 - 44 years!! When he died a plaque was placed on the side of the organ in his memory.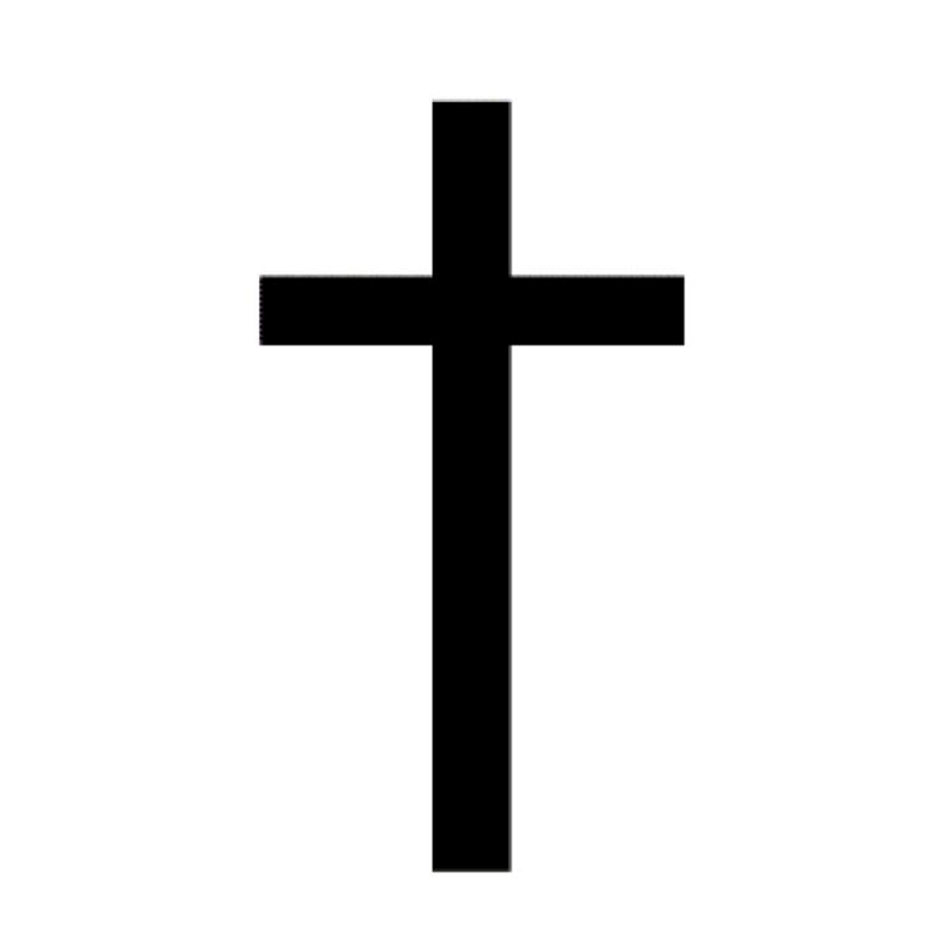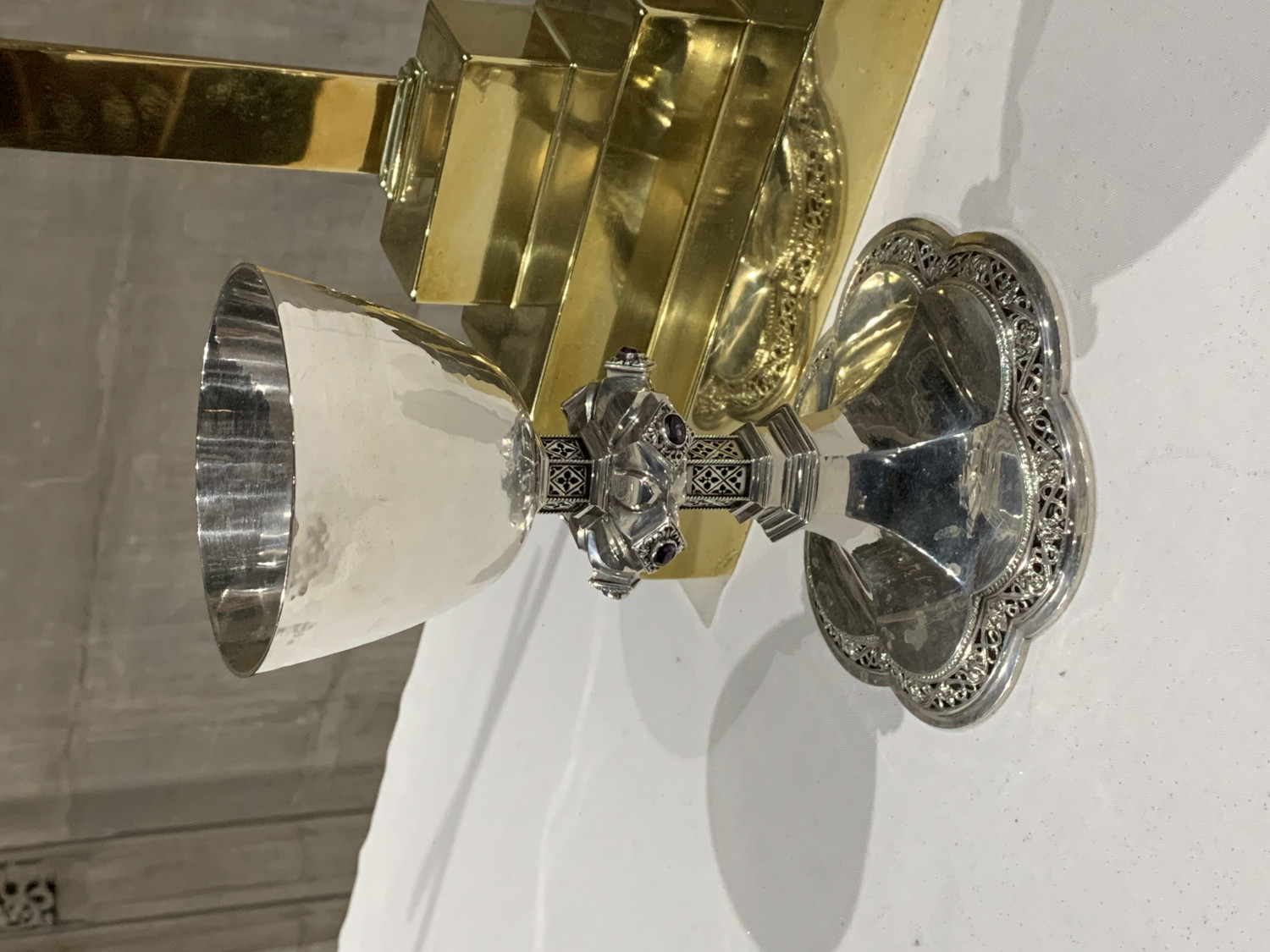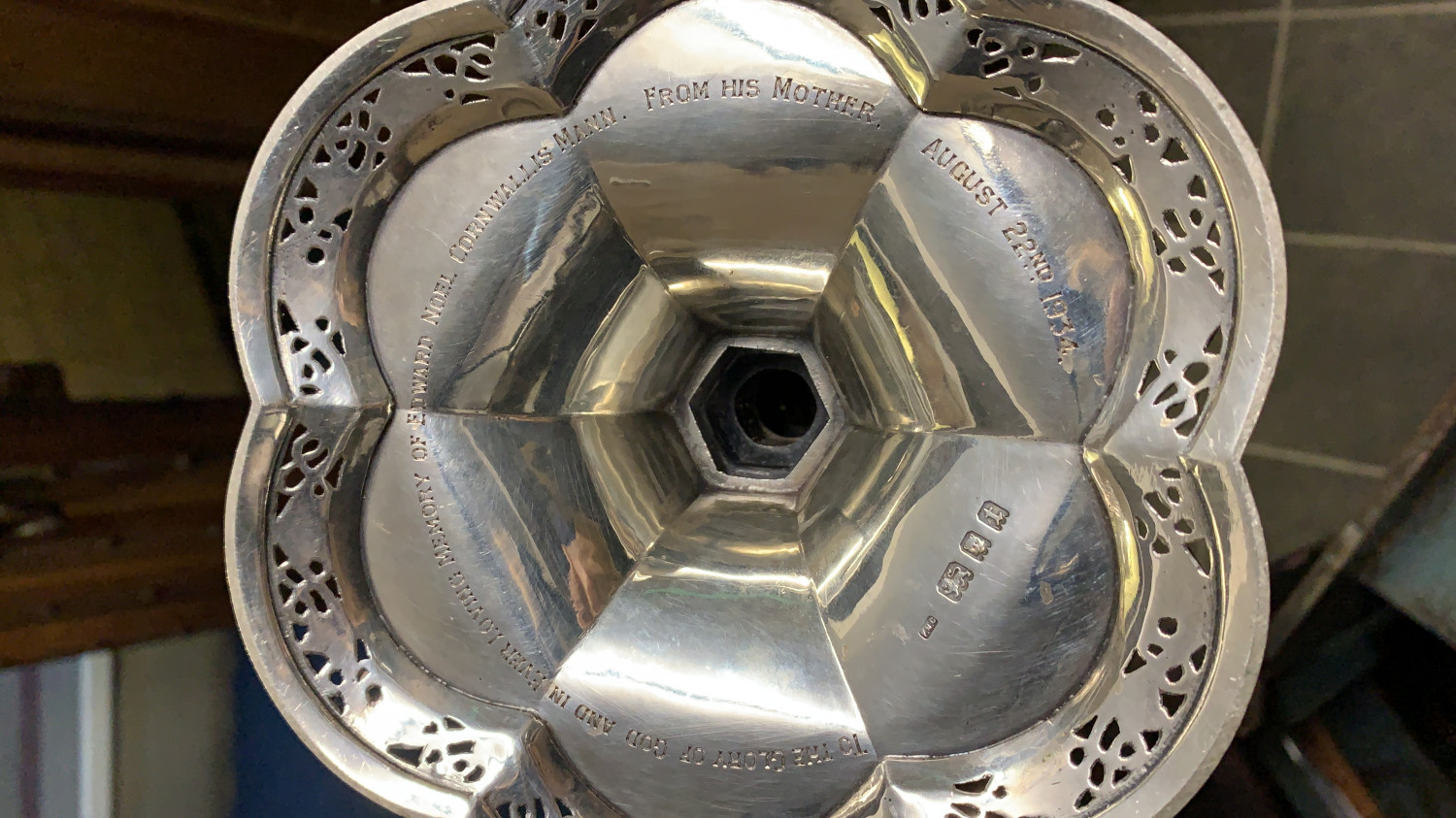 This chalice was presented to St John's Church by the mother of The Revd Edward Mann, Mrs Ethel Mann. The chalice is inscribed with the words To the glory of God and in ever loving memory of Edward Noel Cornwallis Mann. From his mother. August 22nd 1934.
That is the date on which Edward died. Unknown to him, the offer from the Diocese for him to become Vicar of the new St John's parish had been delivered to his home address that morning. The chalice is still being used in St Alban's church every Sunday.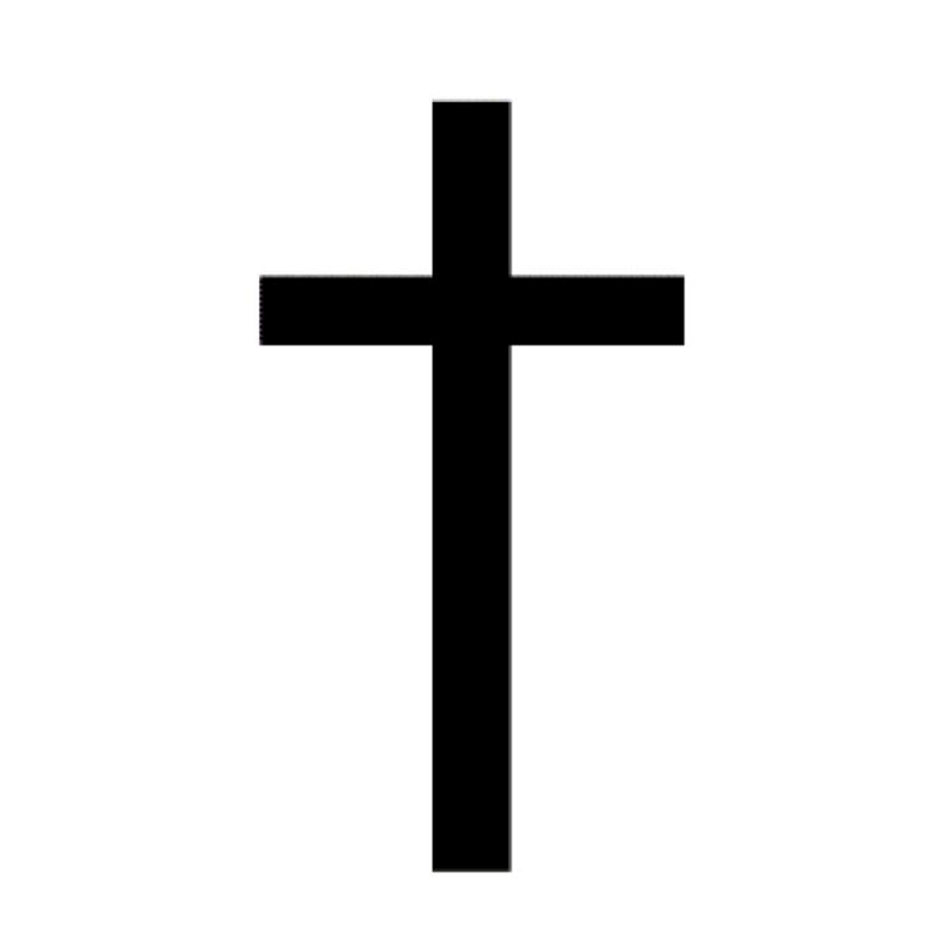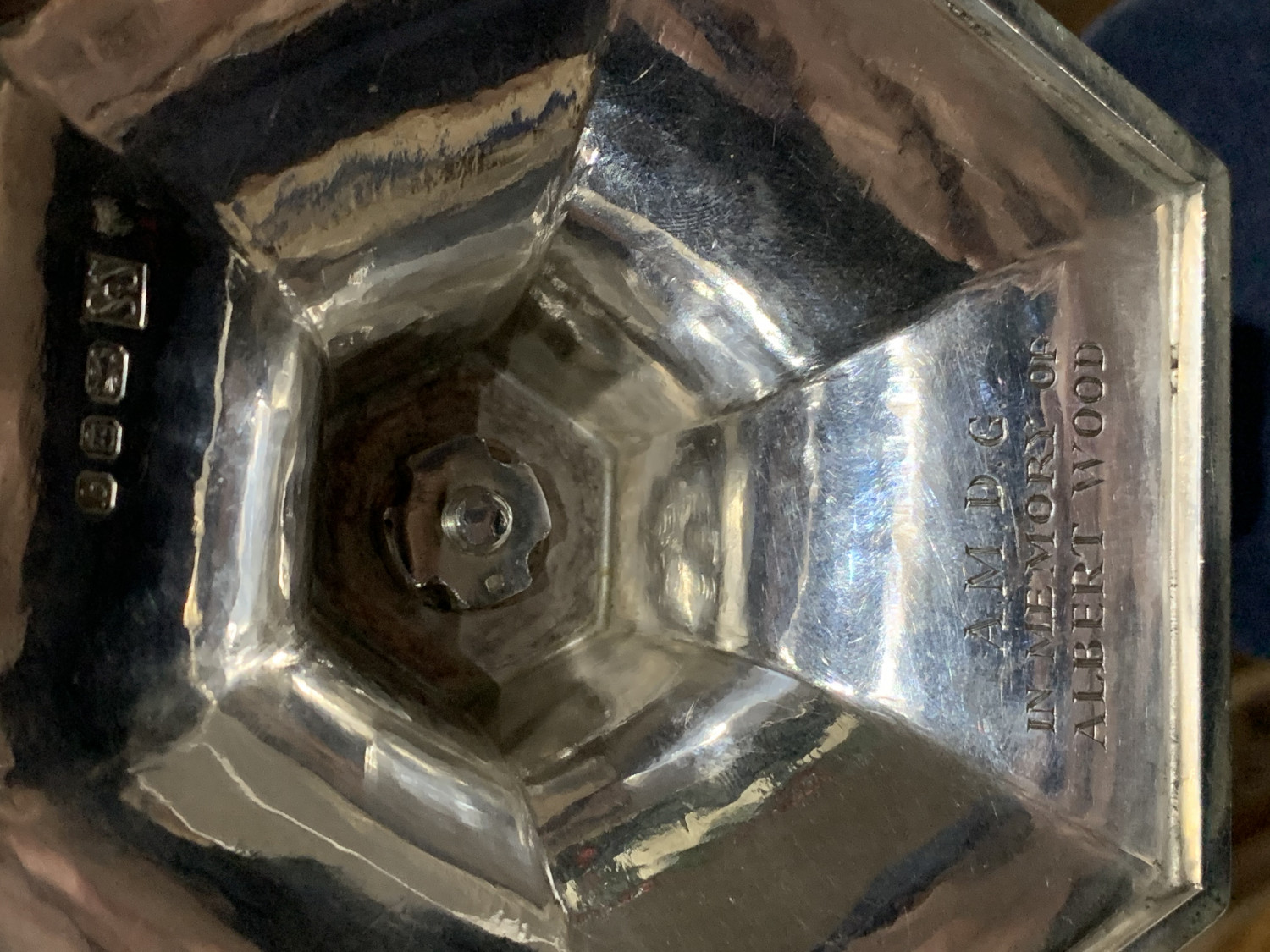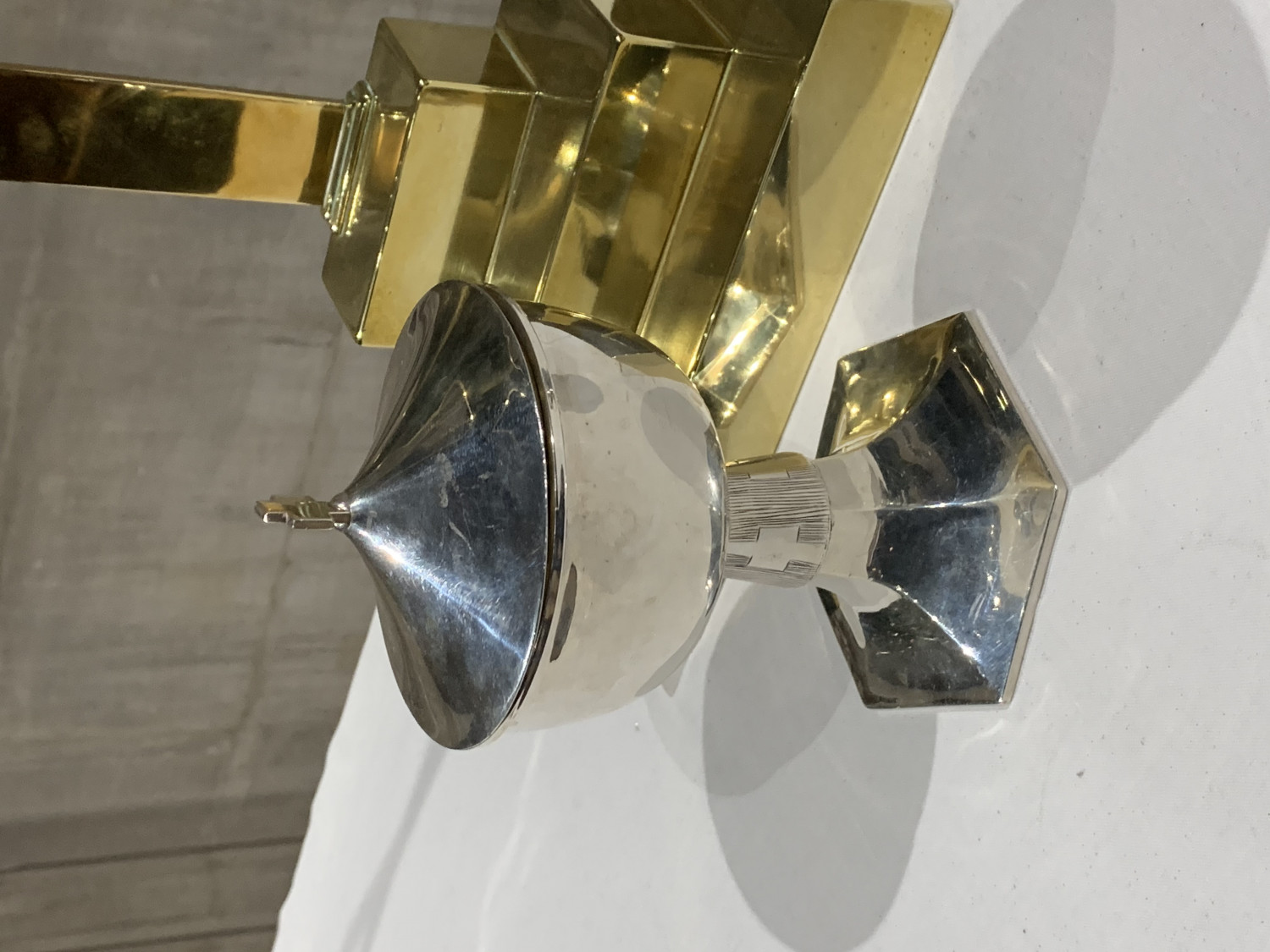 This ciborium was given in memory of Albert Wood, Churchwarden. It is inscribed A.M.D.G. (to the greater glory of God) in memory of Albert Wood.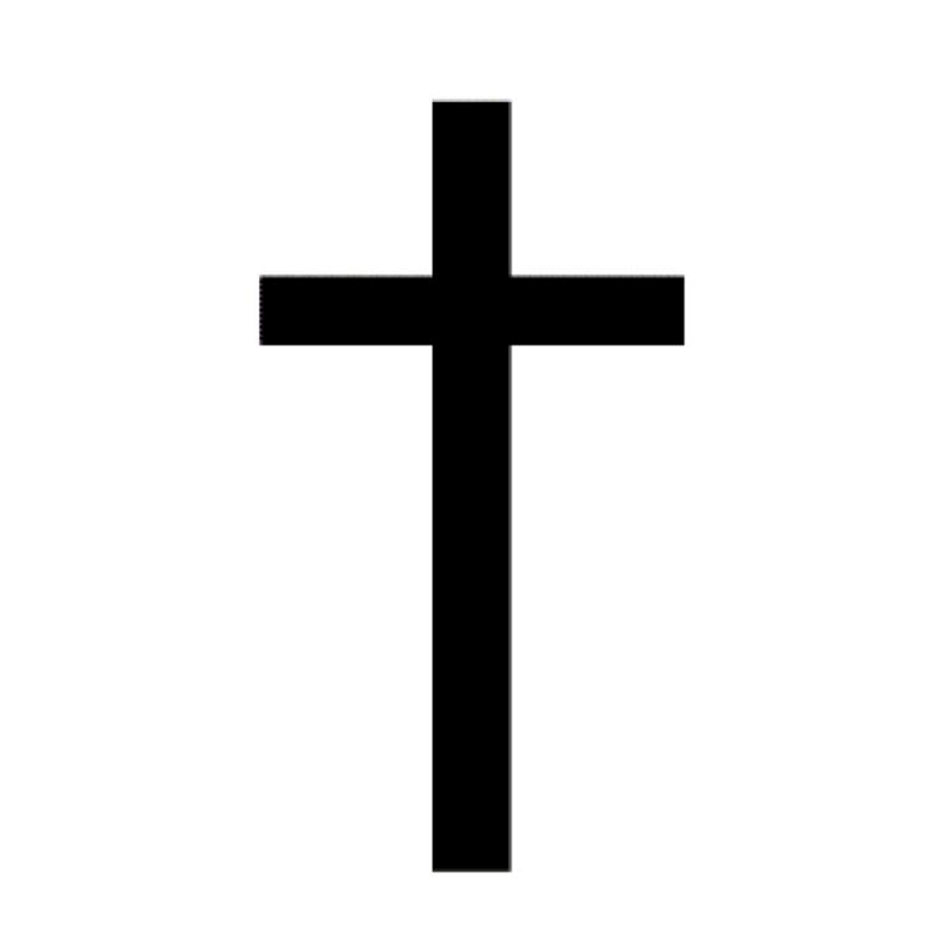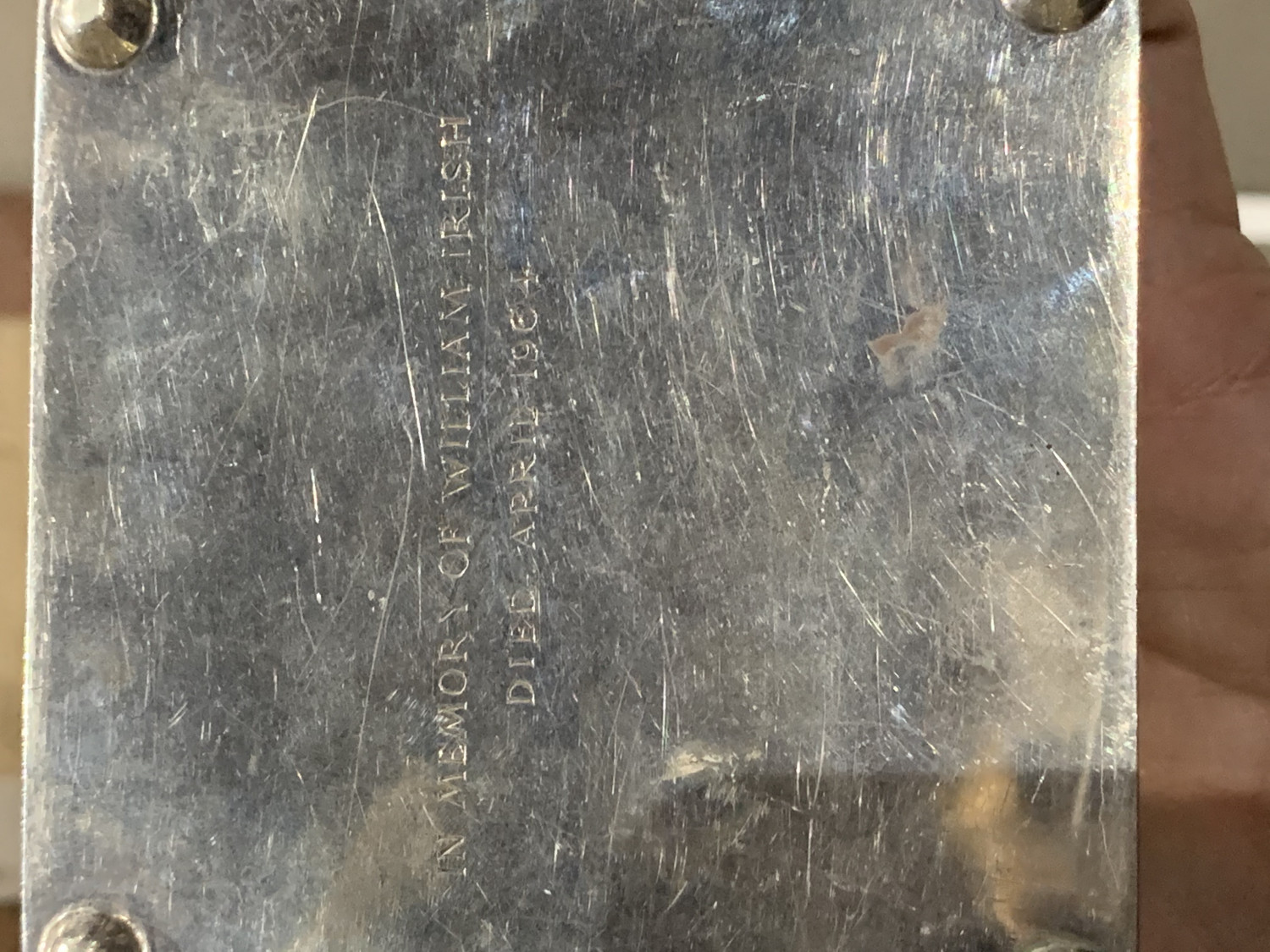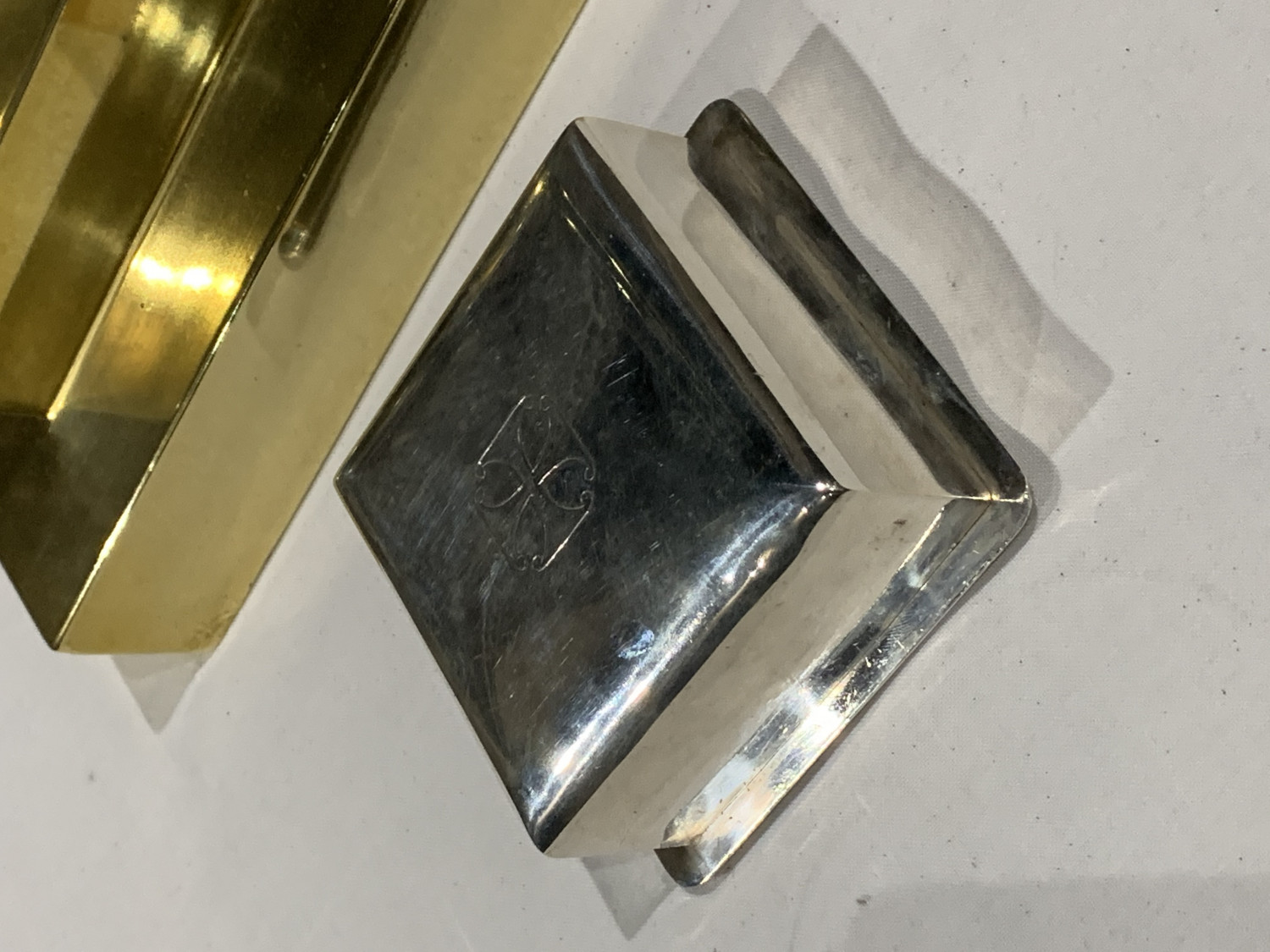 This silver Wafer Box, used to hold the wafers of bread that will be consecrated in the Communion Service, was presented to St Alban's Church in memory of William Charles Irish who died on 22nd April 1964. Bill and his wife Lilian lived at 82 Canonsleigh Road, Dagenham.
William C Irish was born on 23rd March 1898 in Clerkenwell, London, the son of Charles William and Fanny Irish. Dad was a Dock Labourer. Bill was baptised on 6th April 1898 at St Silas' Church, Pentonville. He and Lilian Gray were married in Islington in February 1924.
The wafer box is still used at each celebration of Holy Communion in St Alban's Church, Becontree.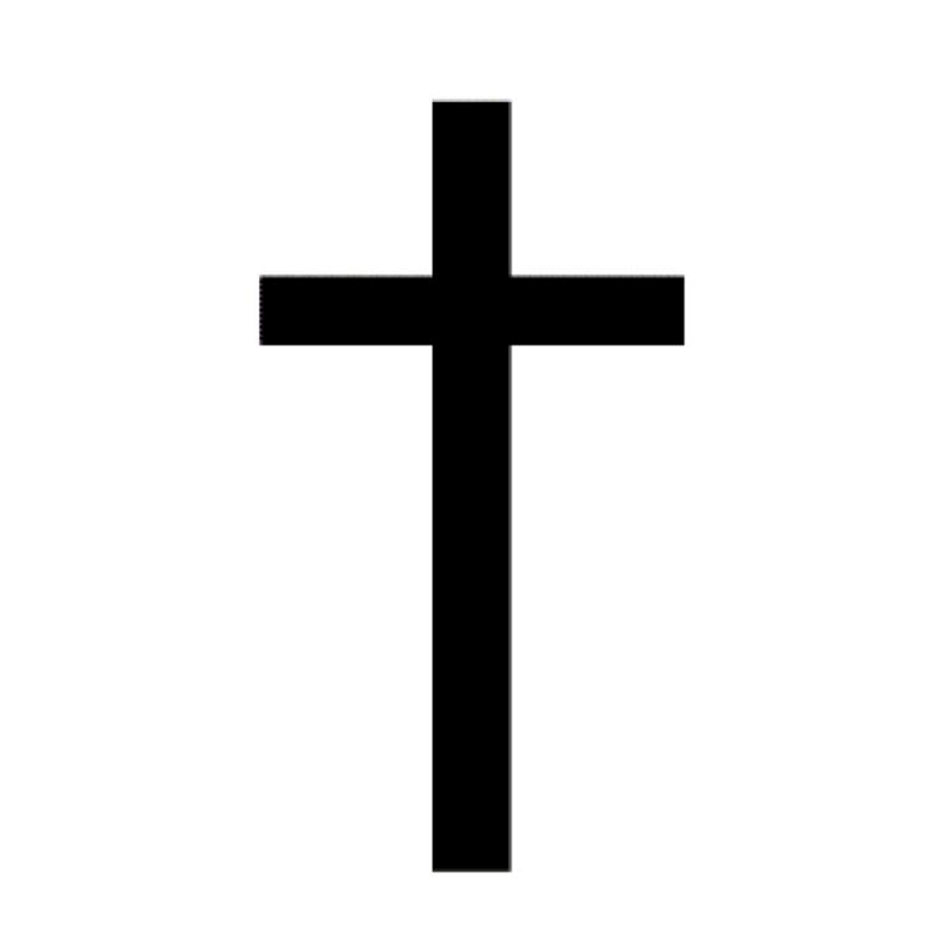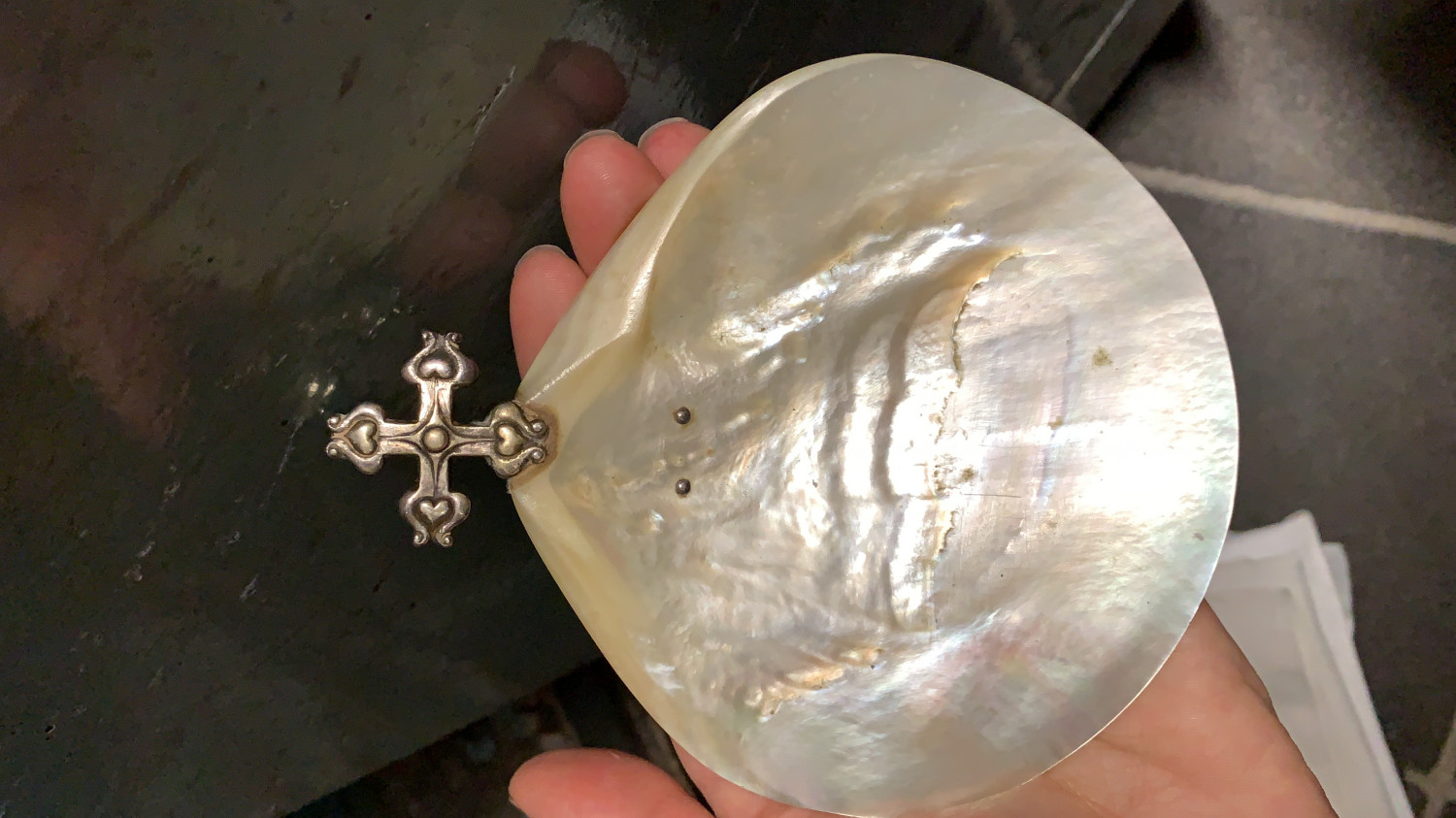 This shell was given to the new St Alban's Church in 1934 by the local Scouts and Guides. They also presented a baptismal ewer.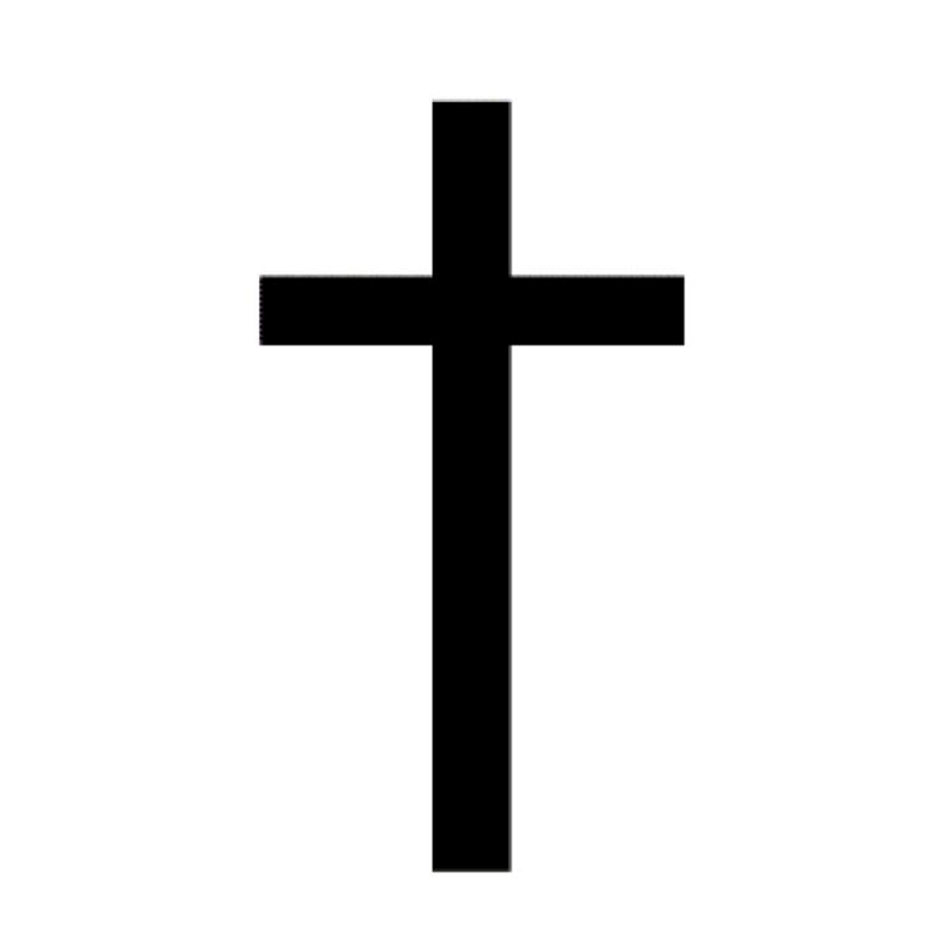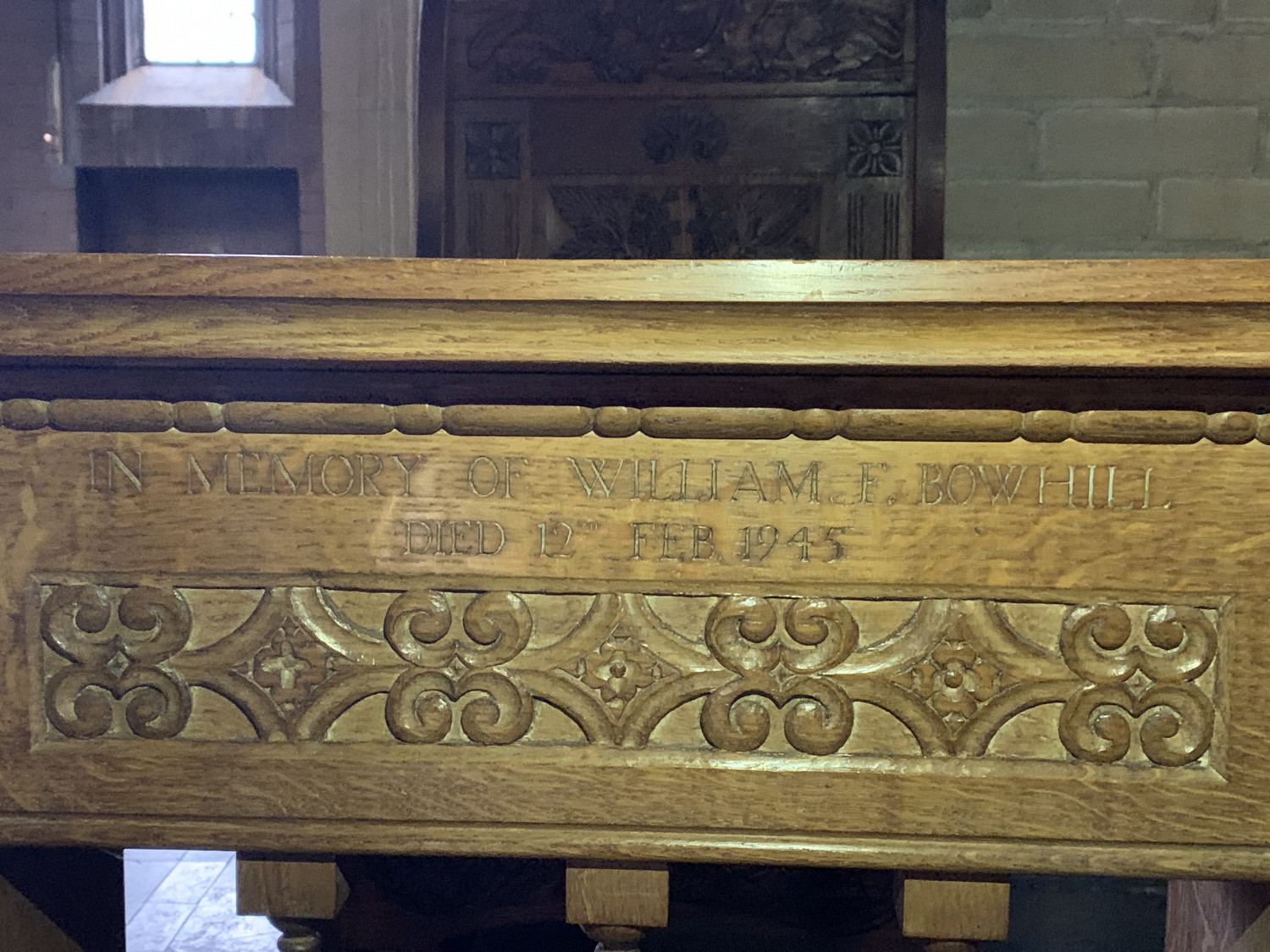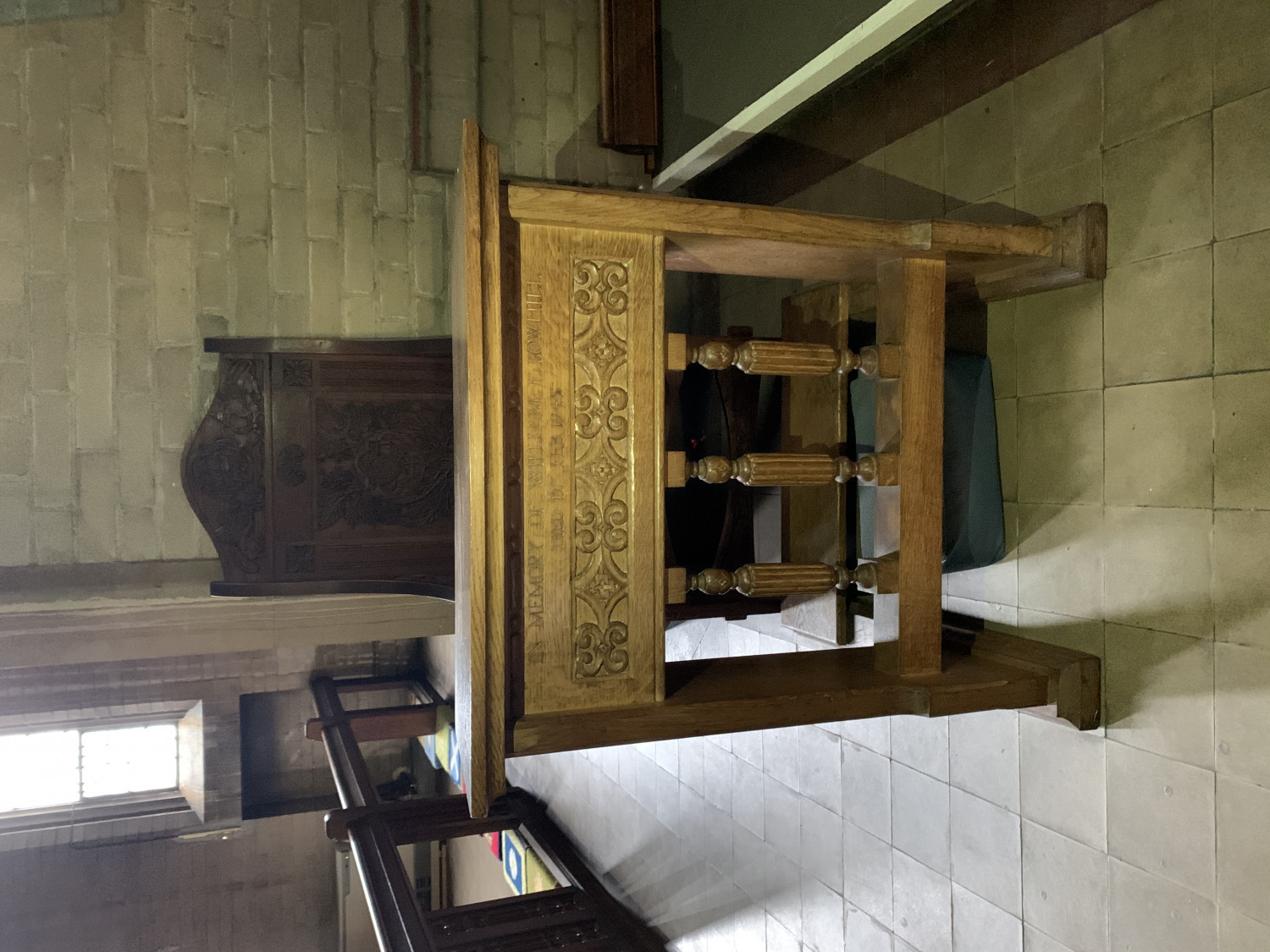 This oak Litany Desk was presented in 1946 by Ethel Bowhill to St Alban's Church, Becontree in memory of her husband William Frederick Bowhill who died on 12th February 1945 aged 55. Bill and Ethel were ARP Wardens, patrolling the streets during blackouts to ensure no light was visible, in the course of the Second World War. They lived at 66 Romsey Road, Dagenham. Bill's day job was a Heavy Lorry driver for Barking Council.
William F Bowhill was born on 18th May 1889 in Norfolk, the son of James and Emily Bowhill. Dad was a Platelayer. Bill was baptised on 7th July that year in St John's & All Saints, Lakenham. He was the third of 5 children – a brother for Albert, Francis, George and Emily. Bill did his National Service as a Private with the 1st Norfolk Regiment. On 21st June 1924 when he was 35, Bill married Ethel Carter at St Peter & St Paul's Church, Nutfield in Surrey.
The Litany Desk (which in 1946 cost £18 12s 2d) remains in the sanctuary of St Alban's Church to this day.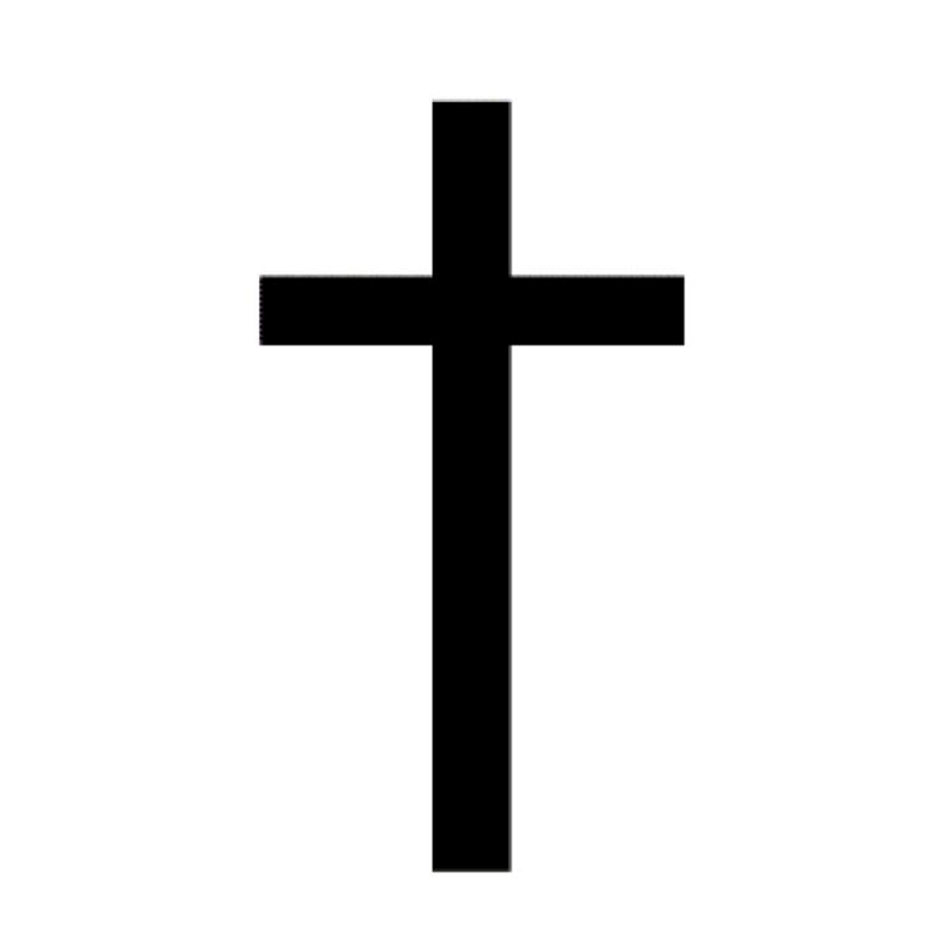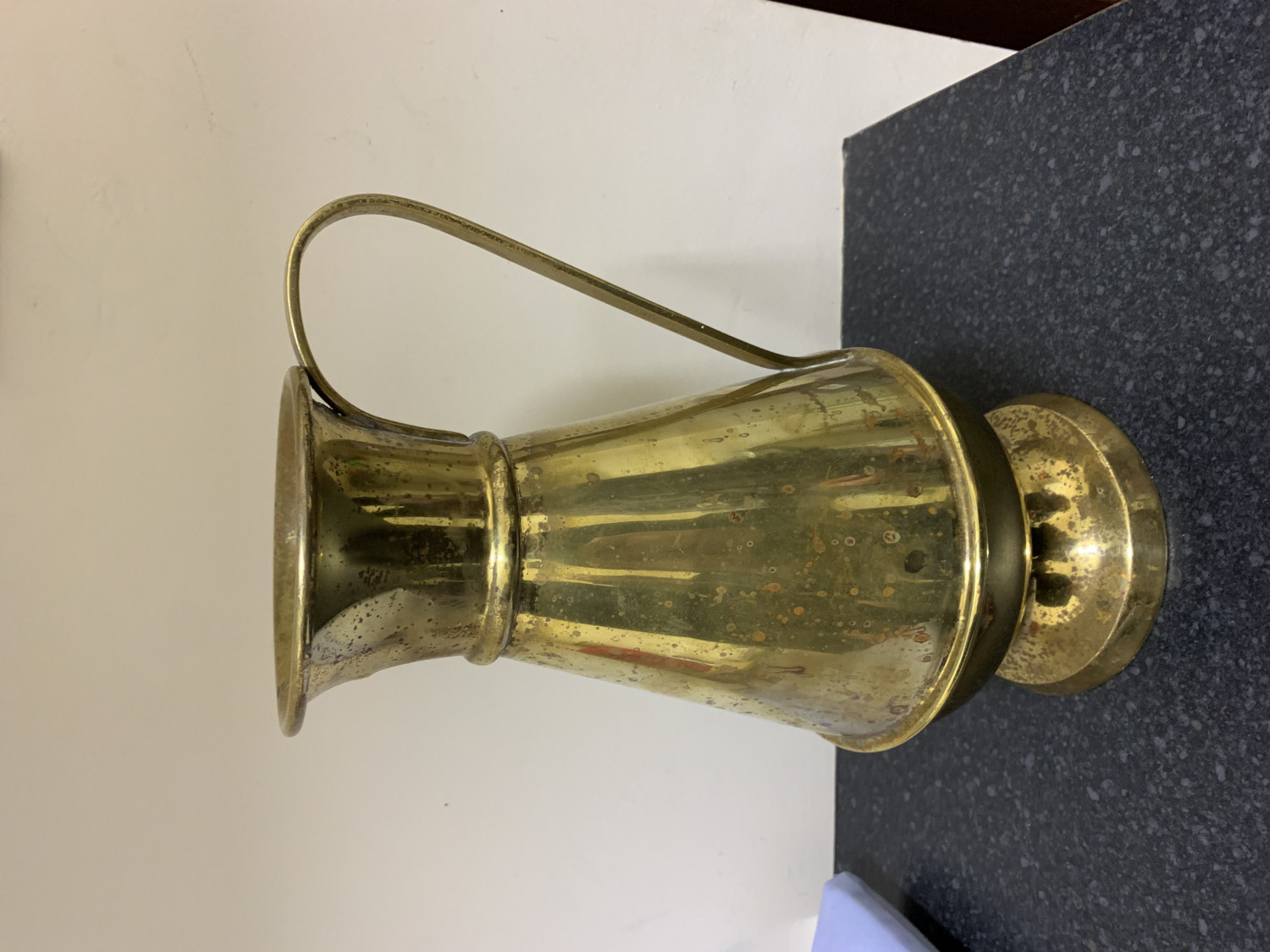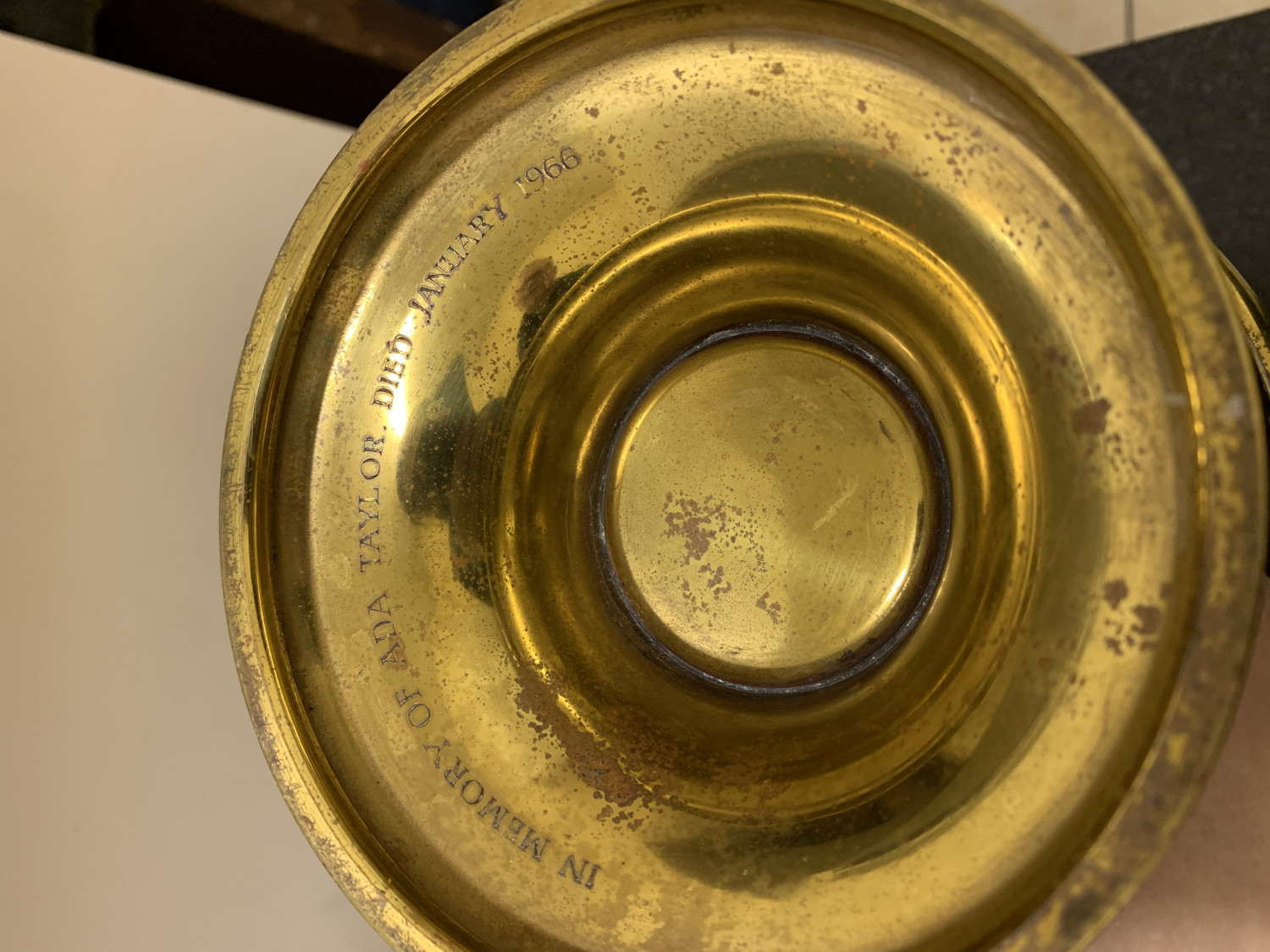 This baptism ewer is used at St Alban's Church. The engraving underneath says In memory of Ada Taylor. Died January 1966.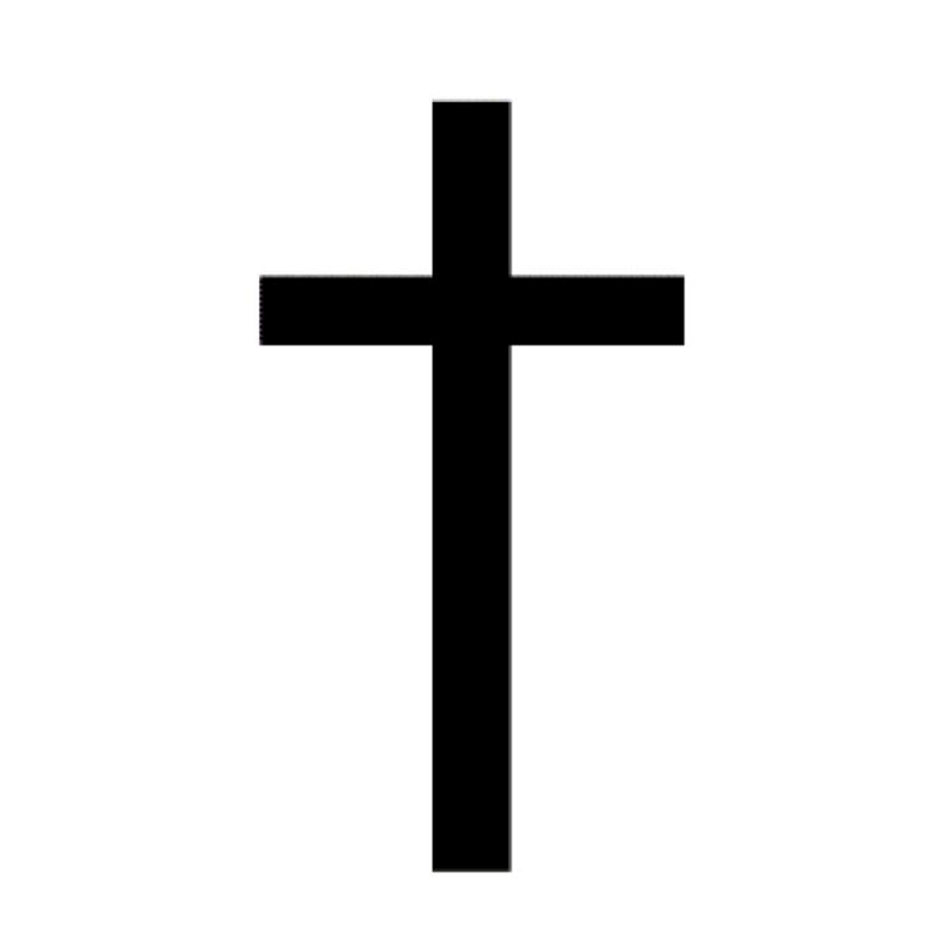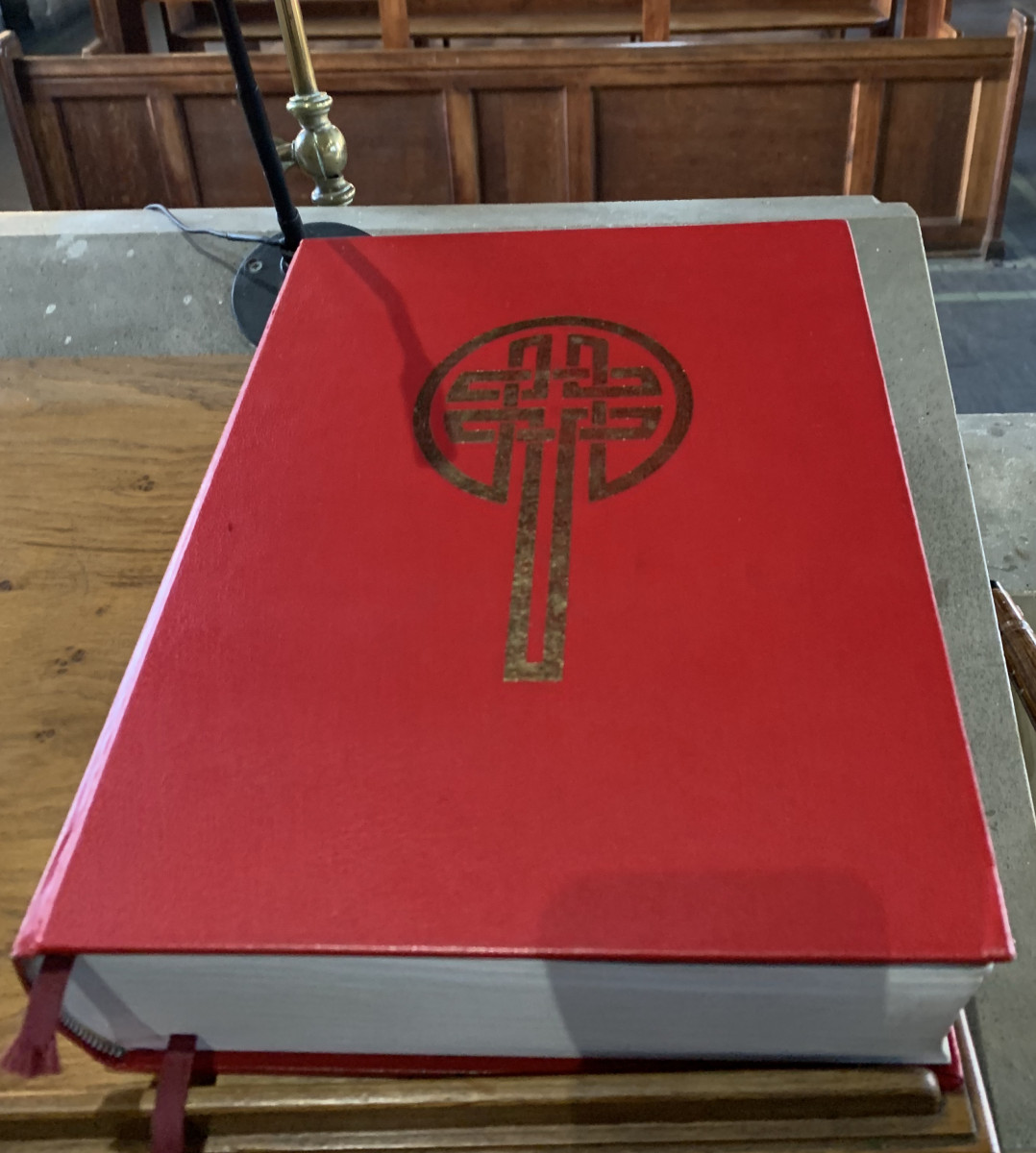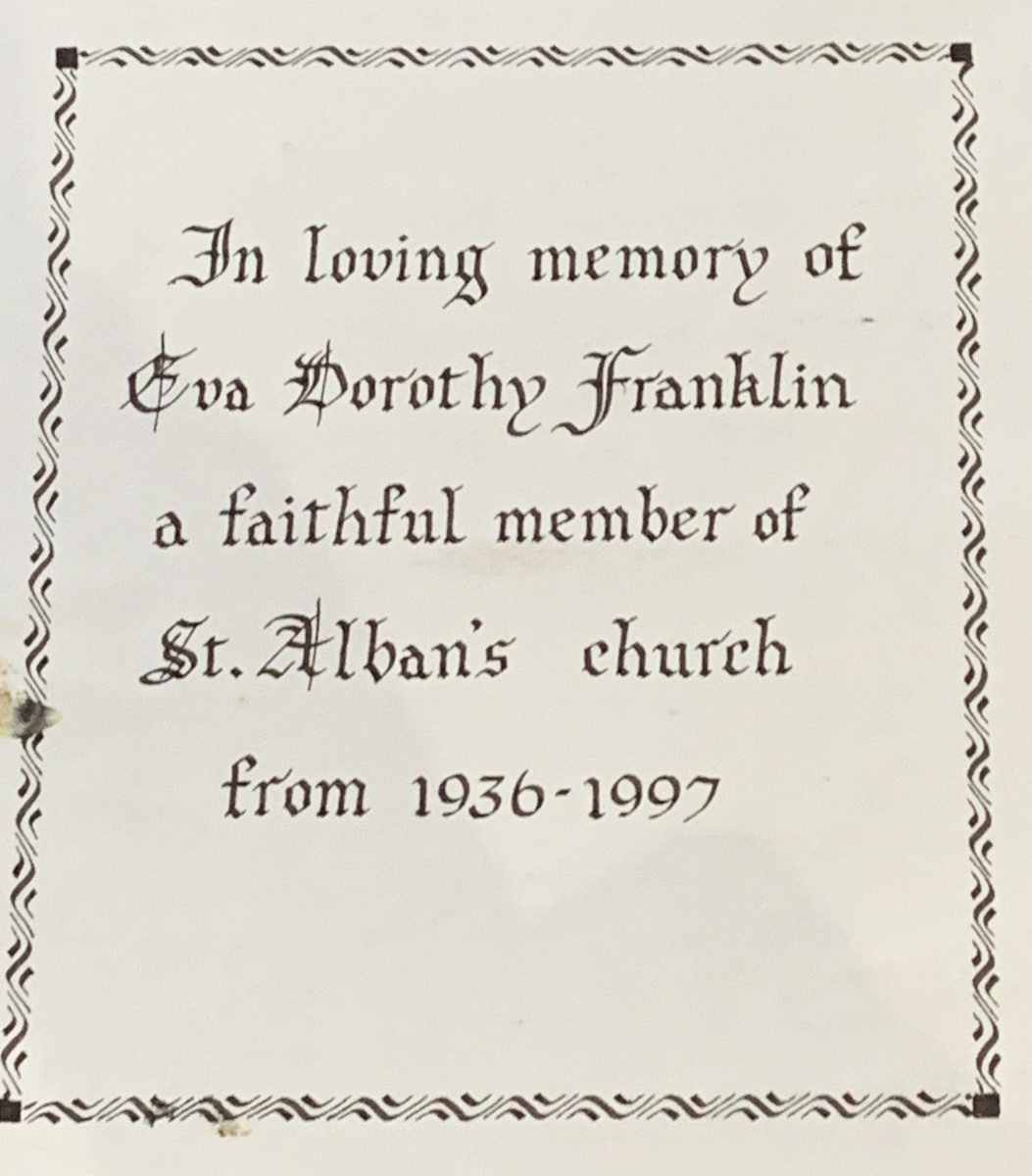 This book of bible readings was given to St Alban's Church in memory of Eva Dorothy Franklin.